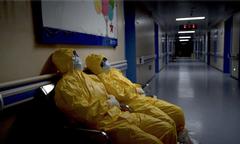 76 DAYS
On January 23, 2020 the city of Wuhan, with a population of 11 million people, went into mandatory lockdown. Raw and intimate, 76 Days documents the struggles of patients and frontline medical professionals in Wuhan, ground zero for the outbreak of the Covid-19 pandemic. The filmmakers capture the despair and fear of the patients and their families.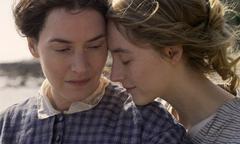 Ammonite
Mary Anning (Kate Winslet) spends her days combing the desolate, rocky beaches of Lyme Regis, along the Southern English coastline. A self-trained paleontologist, Mary was once renowned for her discoveries, housed in the British Museum. Now largely forgotten, she supports herself and her sickly, widowed mother by selling common fossils to tourists.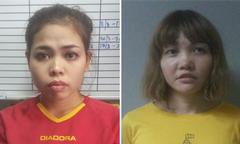 ASSASSINS
In 2017, Kim Jong-nam—the half-brother of North Korea's leader Kim Jong-un—was assassinated in the bustling departures hall of Malaysia's international airport. The spectacularly brazen murder happened in broad daylight, filmed entirely by security cameras. Footage showed two young women approaching Jong-nam from behind, covering his eyes with their hands, and pressing VX—the most lethal nerve gas on earth—into his eyes.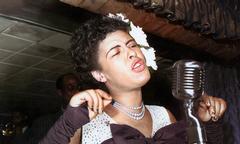 BILLIE
The extraordinary jazz singer, Billie Holiday, was only 44 when she died, her body ravaged from years of hard living and drug abuse. In the 1970's, Linda Lipnack Kuehl, a journalist and devoted Billie Holiday fan, began recording more than 200 hours of interviews in order to write the definitive book about the legendary singer known as Lady Day. But Kuehl died in 1979, from an apparent suicide, leaving behind an unfinished manuscript and boxes of audio cassettes.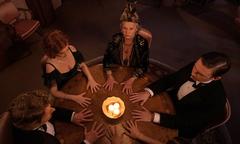 Blithe Spirit
A spiritualist medium holds a séance for a writer suffering from writers block but accidentally summons the spirit of his deceased first wife which leads to an increasingly complex love triangle with his current wife of five years.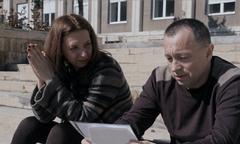 COLLECTIVE
On October 30, 2015, a deadly fire in a Bucharest nightclub claimed the lives of 27 people. Nearly 200 more were injured, but expected to recover. In the weeks and months that followed, dozens more began dying from their seemingly treatable injuries. Cătălin Tolontan, the editor of an unlikely publication, Romania's Sports Gazette, launched an investigation. What the sports editor and his team of reporters uncovered was beyond what anyone could have imagined.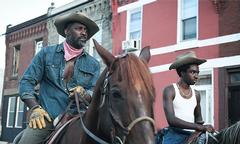 Concrete Cowboy
After 15- year-old Cole (Caleb McLaughlin, Stranger Things) is expelled from school in Detroit, his single mother is terrified he will fall victim to a life on the streets. Seeing no other way to save her son, she takes Cole to live with his estranged father Harp (Idris Elba) in North Philadelphia for the summer. Harp is struggling with his own demons.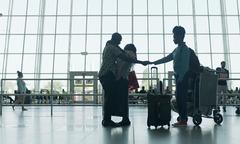 FAREWELL AMOR
When Walter (Ntare Guma Mbaho Mwine, Treme) left his war-ravaged home in Angola for the prospect of a better life in the U.S., he promised to bring his wife and daughter over to join him. Now, after 17 years, the three of them are finally reunited in his adopted home of New York City. His baby girl, Sylvia, is now a teenager who loves to dance and text on her cellphone. His wife, Esther, has become devoutly religious. The adjustment of being together after all this time is not easy for any of them.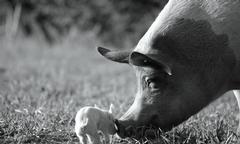 GUNDA
Vérité cinema in its purest form, GUNDA chronicles the unfiltered lives of a mother pig named Gunda, a flock of chickens, and a herd of cows with rare intimacy. Using stark, black and white cinematography and the farm's ambient soundtrack, Russian director Victor Kossakowsky (Aquarela) invites the audience to slow down and experience life as his subjects do, patiently taking in their world.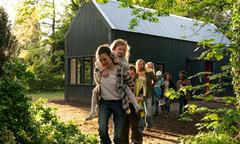 HERSELF
Single-mother Sandra (acclaimed Irish stage actor Clare Dunne) finally gathers the strength to escape her abusive husband, Gary. Temporary accommodations for herself and two young daughters is now an airport hotel, where they can only use the rear entrance. After months of working two jobs and still barely making ends meet, Sandra draws inspiration from one of her daughter's bedtime stories and hits upon the idea of self-building an affordable house.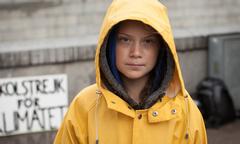 I AM GRETA
In 2018, 15-year-old Swedish climate activist Greta Thunberg held a school strike outside her country's Parliament building in Stockholm. At first, she sat alone, handing out information and answering questions. Slowly, others began to join her—and within months she had sparked a worldwide movement. Helmed by Swedish director Nathan Grossman and featuring never-before-seen footage, I AM GRETA offers a personal and inspiring glimpse inside Greta's path to becoming an internationally known environmental activist.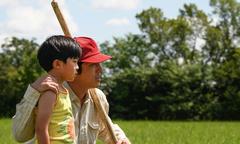 MINARI
A tender and sweeping story about what roots us, Minari follows a Korean-American family that moves to a tiny Arkansas farm in search of their own American Dream. Recent Korean arrival Jacob (Steven Yeun, The Walking Dead) sees Arkansas as a land of opportunity as he plants his crops with the help of a fervent Pentecostal. His wife, Monica, tries to keep family life intact as they navigate their new life on a small piece of land in the Ozarks.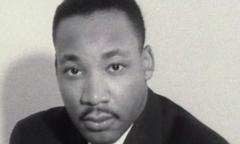 MLK/FBI
MLK/FBI uncovers the astonishing extent of the FBI's surveillance and harassment of Dr. Martin Luther King, Jr. Based on newly discovered and declassified files, the documentary explores the government's history of targeting Black activists and leaders. J. Edgar Hoover, convinced the civil rights movement was infiltrated by communists, regarded Dr. King as a subversive bent on challenging systemic segregation and the status quo. To ruin Dr. King, the FBI director used every means at his disposal.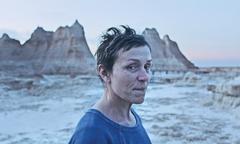 Nomadland
Following the economic collapse of a company town in rural Nevada, Fern (Frances McDormand) packs her van and sets off on the road exploring a life outside of conventional society as a modern-day nomad. The third feature film from director Chloé Zhao, NOMADLAND features real nomads Linda May, Swankie and Bob Wells as Fern's mentors and comrades in her exploration through the vast landscape of the American West.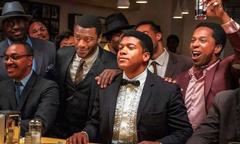 One Night in Miami
On one incredible night in 1964, four icons of sports, music, and activism gathered to celebrate one of the biggest upsets in boxing history. When underdog Cassius Clay, soon to be called Muhammad Ali, (Eli Goree), defeats heavy weight champion Sonny Liston at the Miami Convention Hall, Clay memorialized the event with three of his friends: Malcolm X (Kingsley Ben-Adir), Sam Cooke (Leslie Odom Jr.) and Jim Brown (Aldis Hodge).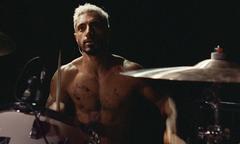 Sound of Metal
When ex-addict Ruben unexpectedly loses his hearing while touring with his girlfriend Lou, he becomes overwhelmed by anxiety and his life is thrown into turmoil. In a group home for Deaf addicts, Ruben must choose between his new Deaf community and the life of sound he left behind.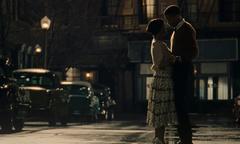 SYLVIE'S LOVE
In Sylvie's Love, the jazz is smooth and the air sultry in the hot New York summer of 1957. Robert (Nnamdi Asomugha), a saxophonist, spends late nights playing behind a less-talented but well-known bandleader, as member of a jazz quartet. Sylvie (Tessa Thompson), who dreams of a career in television, spends her summer days helping around her father's record store, as she waits for her fiancé to return from war.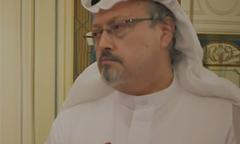 The Dissident
When Washington Post journalist Jamal Khashoggi disappears after entering Saudi Arabia's consulate in Istanbul, his fiancée and dissidents around the world are left to piece together the clues to a brutal murder and expose a global cover-up perpetrated by the very country he loved.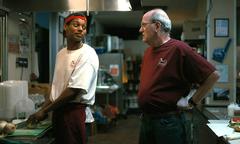 THE LAST SHIFT
Stanley (two-time Oscar nominee Richard Jenkins, The Shape of Water, The Visitor) is an aging fast food worker. After 38 years on the graveyard shift at Oscar's Chicken and Fish, he's finally calling it quits. He's headed to Florida to take care of his ailing mother. It's his last weekend and he's tasked with training his replacement, Jevon (Shane Paul McGhie), a talented but stalled young writer, whose provocative politics keep landing him in trouble.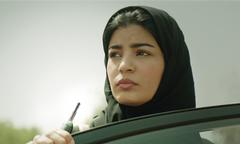 THE PERFECT CANDIDATE
Maryam, a determined young doctor, decides to run for city council after the male incumbent repeatedly ignores her request to fix the muddy, often impassable, road leading to her small-town clinic. Maryam's decision to enter the political arena is further solidified when she misses a medical conference because she's unable to renew her travel permit. As a single woman, she requires the permission of her father, who's on tour with his musical group.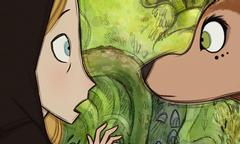 WOLFWALKERS
The year is 1650. In a time of superstition and magic, a young apprentice hunter, Robyn Goodfellowe, journeys to Ireland with her father to wipe out the last wolf pack. While exploring the forbidden lands outside the city walls, Robyn befriends a free-spirited girl, Mebh, a member of a mysterious tribe rumored to have the ability to transform into wolves by night. As they search for Mebh's missing mother, Robyn uncovers a secret that draws her further into the enchanted world of the Wolfwalkers.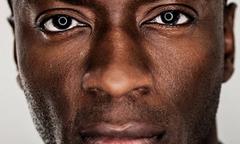 ACTOR SPOTLIGHT AWARD – ALDIS HODGE
The Middleburg Film Festival is honored to present this year's Actor Spotlight Award to ALDIS HODGE. The SAG award-winning actor portrays star NFL footballer Jim Brown in Regina King's ONE NIGHT IN MIAMI, a fictional account of one incredible night where icons Muhammad Ali, Malcolm X, Sam Cooke, and Jim Brown celebrate Clay's surprise title win over Sonny Liston in a Miami hotel room in February 1964.
Agnès Varda Trailblazing Filmmaker Award — Chloé Zhao
The Middleburg Film Festival is honored to present the Agnès Varda Trailblazing Filmmaker Award to director Chloé Zhao, whose upcoming film NOMADLAND from Searchlight Pictures is opening the festival on October 15. Named after the late and celebrated French New Wave Cinema director, the award recognizes Zhao for the unique, authentic and humanistic cinematic vision on display in her three features to date.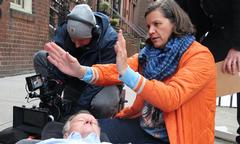 CRAFT & CREATIVITY: A CONVERSATION WITH KIRSTEN JOHNSON
In 2016, longtime award-winning cinematographer, KIRSTEN JOHNSON made her directorial debut with her film, Cameraperson. The Grand Jury Prize winner of 9 international film festivals, Cameraperson was named as one of the "Top Ten Documentaries" of 2016 by The New York Times and The Washington Post. This year, Kirsten returns with a very personal film, Dick Johnson is Dead, about her 86-year-old psychiatrist father.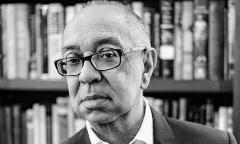 DIRECTOR SPOTLIGHT AWARD – GEORGE C. WOLFE
Tony Award-winning playwright and iconic director of theater turned filmmaker George C. Wolfe will receive the Director Spotlight Award for recognition of his work on Netflix's upcoming MA RAINEY'S BLACK BOTTOM, an adaptation of August Wilson's award-winning play of the same name, starring Viola Davis and Chadwick Boseman.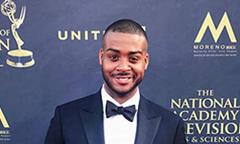 DISTINGUISHED FILM COMPOSER AWARD & CONCERT– KRIS BOWERS
The Middleburg Film Festival is honored to present the 2020 Distinguished Film Composer Award to Kris Bowers.
Playing on the same piano used by Nat King Cole, Bowers will perform selections from his scores in a virtual tribute concert from LA's famed Capitol Records where many legendary recording artists created their most iconic works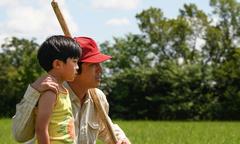 ENSEMBLE CAST SPOTLIGHT AWARD -- MINARI
The cast of Lee Isaac Chung's critically acclaimed family drama MINARI will receive the Ensemble Cast Spotlight Award. The film's standout cast includes Korean-American actor Steven Yeun, who led 2018's "Burning" to immense critical acclaim, alongside Yeri Han, Alan Kim, Noel Kate Cho, Scott Haze, and Will Patton.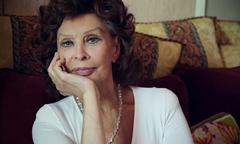 LEGACY TRIBUTE AWARD – SOPHIA LOREN
The Middleburg Film Festival is honored to present this year's LEGACY TRIBUTE AWARD to one of the most renowned and captivating actresses in cinematic history. Academy Award-winning Italian star Sophia Loren has made nearly 100 movies over the last seven decades. Starting out in the 1950s, Loren gave mesmerizing performances in movies such as It Started in Naples; Black Orchid; A Special Day; Yesterday, Today, Tomorrow; Houseboat; Two Women; and Marriage Italian Style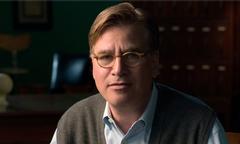 SCREENWRITER AWARD – AARON SORKIN
The Middleburg Film Festival is honored to present the 2020 Screenwriter Award to Aaron Sorkin. Academy Award Winning Writer/Director Aaron Sorkin is the Screenwriter on Netflix's THE TRIAL OF THE CHICAGO 7, which he also directed. The film features a terrific ensemble cast including Sacha Baron Cohen, Joseph Gordon-Levitt, Michael Keaton, Frank Langella, Eddie Redmayne, Mark Rylance, Jeremy Strong, and Yahya Abdul-Mateen II.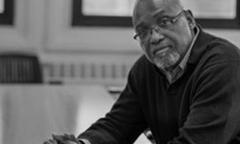 Telling Our Stories: The African American Experience on Film w/ Sam Pollard & Michele Norris
SAM POLLARD is an Emmy Award-winning and Oscar-nominated director and producer. His films for HBO, PBS, and the Discovery Channel include the documentaries Four Little Girls, When the Levees Broke: A Requiem in Four Acts, Slavery by Another Name, Sammy Davis, Jr.: I Gotta Be Me, ACORN and the Firestorm, Why We Hate, and Atlanta's Missing and Murdered: The Lost Children. Pollard also directed two episodes of the groundbreaking series "Eyes on the Prize II".