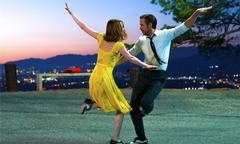 LA LA LAND
SATURDAY NIGHT CENTERPIECE

Academy Award nominee Damien Chazelle (Writer/Director,
Whiplash
) has crafted a truly special film starring the perfectly paired and incredibly talented Emma Stone as Mia, and Ryan Gosling as Sebastian. Both struggling artists, Sebastian, a jazz musician, and Mia, an aspiring actress, fall madly in love in the "City of Stars". TICKETS SOLD OUT for both screenings. Rush (Wait) line for Sunday screening only.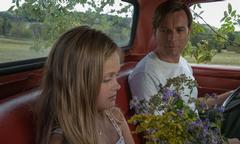 AMERICAN PASTORAL
Award-winning actor Ewan McGregor's directing debut is a crime drama based on Philip Roth's Pulitzer Prize winning novel of the same name. Featuring an all-star cast including McGregor, Dakota Fanning, Academy Award winner Jennifer Connelly and Uzo Aduba (
Orange is the New Black
). Set in the turbulent 1960's, a man's life starts to fall apart after his daughter's political consciousness threatens to destroy his family.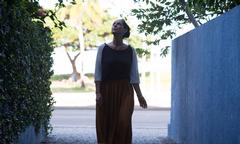 AQUARIUS
Legendary Brazilian actress Sonia Braga (
Kiss of the Spider Woman
) gives a stunning performance as Clara, a 65-year-old widow and former music critic, who faces eviction from her bright, airy apartment by the sea. Greedy developers circle the Aquarius, a two story Art deco building, like blood-thirsty sharks. But Clara is determined not to move from the home where she and her husband raised their family.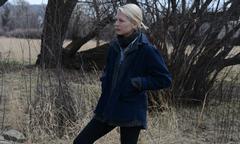 CERTAIN WOMEN
Writer/Director Kelly Reichert weaves together a wonderful triptych focusing on the lives of three disparate women in Montana. In Livingston, small-town lawyer Laura Wells (Laura Dern) is enjoying a tryst with her married lover, when she's called to defend a local laborer. A hostage situation soon ensues. Gina (Michelle Williams) is a wife and mother in the midst of building a new home with her husband.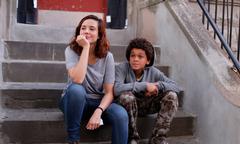 CUSTODY
Academy Award nominated Actress Catalina Sandino Moreno (MARIA FULL OF GRACE, THE AFFAIR) joins us for the screening of her latest film, a riveting family courtroom drama. She gives a unforgettable performance as Sara, a young, single mother who loses custody of her two children and is desperate to get them back from the court. Directed & written by James Lapine, best known for his Broadway musicals for which he's won 3 Tonys and a Pulitizer Prize.
DISTURBING THE PEACE
This powerful documentary follows former enemy combatants — Israeli soldiers from elite units and Palestinian fighters, many of whom served years in prison -- who have joined together to challenge the status quo of years of violence and war. Directors Stephen Apkon and Andrew L. Young capture the transformation of soldiers on both sides from committed warriors to non-violent peace activists.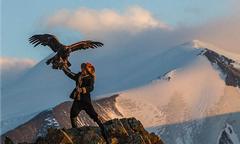 THE EAGLE HUNTRESS
Aisholpan, a 13-year-old nomadic Mongolian girl, comes from a long line of gifted golden eagle hunters. A skill passed down through 12 generations of her Kazakh family, Aisholpan dreams of hunting with her own golden eagle — but it's always been the domain of men. It takes great skill, strength, and endurance to train an eagle to attack and capture foxes in the harsh, unforgiving winter landscape.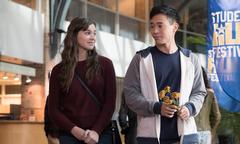 THE EDGE OF SEVENTEEN
This may be the most entertaining and hilarious film you see all year -- and destined to become a cult classic. Nadine, a high school junior played by Hailee Steinfeld (Academy Award Nominee,
True Grit
), hates everything about her life except for her best friend Krista. When Krista unexpectedly starts dating Nadine's popular older brother, Darian (Blake Jenner), things hit an all-time low.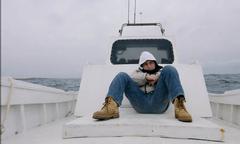 FIRE AT SEA
The small Sicilian island of Lampedusa is a well- known destination for African and Middle Eastern refugees looking to create a new life for themselves in Europe. Four hundred thousand have made the attempt in the last 20 years. Thousands die before reaching land. Documentary film director Gianfranco Rosi tells a side of the story we haven't seen before, that of the local Island-dwellers.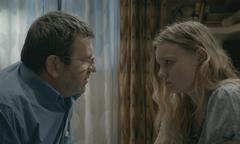 GRADUATION
For surgeon Romeo Aldea and his estranged wife, Magda, life in Romania is depressing and filled with uncertainty and danger. The one bright light is their daughter Eliza, a high school senior. Romeo is determined that after graduation, Eliza will continue her studies in the more civilized UK. Shortly before her final exams, Eliza is physically assaulted by a stranger near her school.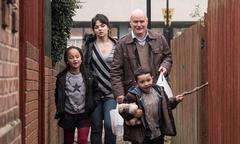 I, DANIEL BLAKE
Director Ken Loach won the prestigious Palme D'or at Cannes for I, DANIEL BLAKE, a searing tale of an aging, widowed carpenter trapped in a bureaucratic nightmare. After suffering a heart attack, Daniel is told by his doctors that he's too ill to work. But he also isn't eligible for disability benefits, unless he spends at least 35 hours a week looking for a job that he won't be able to take.
JULIETA
The latest film from Spain's foremost director, Pedro Almodovar, is based on short stories by Nobel Prize winner Alice Munro and explores the unbreakable love between mother and daughter. Julieta, a beautiful, middle aged, classics professor, is preparing to leave Madrid to move with her partner to Portugal. After a chance meeting with the best friend of her long-lost daughter, Julieta suddenly abandons her plan.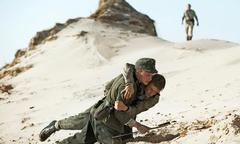 LAND OF MINE
Denmark's submission for this year's Foreign Language Oscar is a gripping World War II drama. This little known, true story takes place just after the surrender of Germany in May 1945 and follows a group of young German prisoners-of-war who have been handed over to Danish authorities. They are sent to the west coast where they are ordered to dig up with their bare hands more than a million live landmines.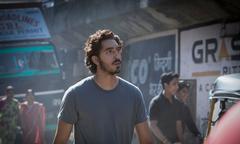 LION - OPENING NIGHT FILM
Searching for his older brother, a 5-year-old Indian boy named Saroo boards a train that takes him thousands of miles away from his home in Calcutta. Forced to survive as a street kid, Saroo is eventually placed in an orphanage and adopted by a loving Tasmanian couple (Nicole Kidman and David Wenham). He grows up continents away from his birthplace. Followed by conversation with VERY SPECIAL GUESTS ON OPENING NIGHT!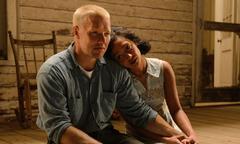 LOVING
SUNDAY MORNING SPOTLIGHT
In 1958, Mildred and Richard Loving were arrested and sentenced to prison for getting married. She was "colored" and he was white -- and that was a crime in the state of Virginia. Forced to move from their home and family, they settled in Washington, D.C. with their children. Two young ACLU lawyers convinced the Lovings to take their case all the way to the U.S. Supreme Court.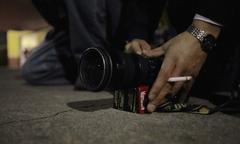 THE MAN WHO SAW TOO MUCH
The name Enrique Metinides may not be a household name, but chances are if you've been to Mexico City, you've seen his photographs as you waited at a traffic light. The Mexican photographer's work has appeared on the cover of countless tabloids sold on the street. His photographs have also been shown at major museums. At age 10, his father gave him a brownie box camera. He was off and running from accident to crime scene.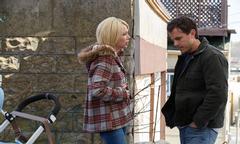 MANCHESTER BY THE SEA
FRIDAY SPOTLIGHT FILM

When we first meet Lee Handler, brilliantly portrayed by Casey Affleck (
Interstellar, Ain't Them Bodies Saints
) he's living alone in a grim, studio apartment in Boston, working as a handyman, and quick to pick a fight at his local bar. A profound sadness permeates his every move. When his brother dies of a heart attack, Lee returns to his hometown by the sea.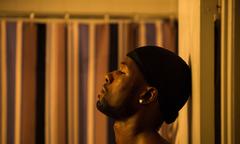 MOONLIGHT
FRIDAY SPOTLIGHT FILM
Director/Writer Barry Jenkins has crafted one of the most groundbreaking films of the year with his heart-wrenching story of Chiron, a young African American boy struggling to find his way growing up in a rough neighborhood of Miami. From the start, the odds are stacked against the boy, nicknamed "Little". His single mother (Naomie Harris) is a crack addict and he's continually bullied by classmates for being gay...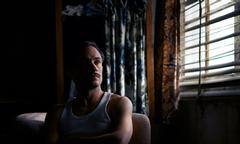 NERUDA
Director Pablo Larraín (
The Club, No, Jackie
) and writer Guillermo Calderón (The Club, Violeta Went to Heaven) weave a dramatic tale centered around an ambitious police inspector portrayed by Gael Garcia Bernal (
Mozart in the Jungle, Y tu mamá también
), who launches a search for Pablo Neruda (Luis Gnecco), the Nobel Prize-winning Chilean poet and politician. It's 1948, Neruda has become a fugitive in his own country...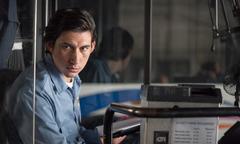 PATERSON
Writer/Director Jim Jarmusch (Coffee and Cigarettes, Stranger Than Paradise, Mystery Train) deftly captures the rhythm and meaning of everyday life through the daily routines of Paterson, a bus driver living in the small town of Paterson, New Jersey. Every day, Paterson, perfectly portrayed by Adam Driver (
Star Wars, Girls
), follows exactly the same routine.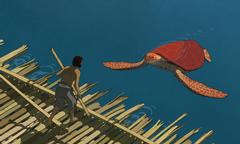 THE RED TURTLE
Oscar-winning Dutch-British animator Michaël Dudok de Wit's first full-length film was years in the making — and the result is a breathtaking, dialogue-free animated fable about the cycles of life. The Red Turtle follows the story of a man who finds himself shipwrecked on a tropical island inhabited by turtles, crabs and birds and no other humans. He tries in vain to rebuild his boat so he can make his way back home...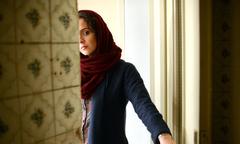 THE SALESMAN
Academy Award winning director Asghar Farhadi (A Separation) helms this Iranian-French drama about a young couple who are rehearsing to be in Arthur Miller's Death of a Salesman when they're unexpectedly forced to leave their apartment because the building is collapsing. Their only option is to move into a rundown flat in the center of Tehran. Unaware that the previous tenant was a prostitute.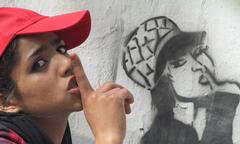 SONITA
A truly special and inspiring film. Winner of the Sundance Grand Jury Prize and Audience Award for World Cinema Documentary, Sonita is the story of a feisty young Afghan woman, living as an undocumented refugee in Iran while trying to pursue her dream of becoming a famous rapper. But her family has different plans for her. They've arranged to sell Sonita into marriage for $9,000.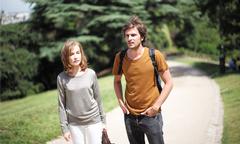 THINGS TO COME (L'AVENIR)
Nathalie teaches philosophy at a high school in Paris. She's passionate about her job and takes great pleasure in teaching young minds how to think critically about the world. Married with two grown children, Nathalie fills her days with family, nurturing former students, a very possessive, senile mother – and, her beloved books. One day, Nathalie's husband announces he is leaving her for another woman.
TONI ERDMANN
From female writer/director Maren Ade comes this hysterical German-Austrian comedy-drama about an estranged father who engages in some unusual guises and unorthodox methods to try to reconnect with his adult career-focused daughter. Selected as Germany's submission for the Best Foreign Language Film and winner of the FIPRESCI Award for Best Film in Competition at the 2016 Cannes Film Festival.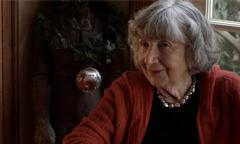 A Classy Broad
Trying to level the playing field for women in Hollywood is a hot topic these days. But it's also not a new conversation as the subject of this captivating documentary makes clear. Back in the 1970's, Marcia Nasatir was one of a handful of women wielding influence in Hollywood. As a Vice President for United Artists, Nasatir championed films that have become American classics, including
Rocky & Apocalypse Now.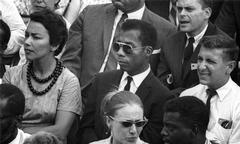 I AM NOT YOUR NEGRO
One of the best documentaries films of the year. In a span of 5 years, three important men were tragically assassinated: Medgar Evers on June 12, 1963, Malcolm X on February 21, 1965, and Martin Luther King Jr., on April 4, 1968. All of them were black. Writer James Baldwin was planning to write about them, but died before completing 30 pages. Director Raoul Peck's powerful documentary envisions the book Baldwin never finished, using the writer's original words.
JACKIE
The images of Jacqueline ("Jackie") Bouvier Kennedy in her pink, blood-stained suit and pillbox hat are seared in our memory from that fateful day when her husband, the 35th President of the United States, was gunned down as she rode with him in an open car in Dallas, Texas. Natalie Portman gives a riveting performance as Jackie. With all eyes of a bereft nation upon her, we witness Jackie privately struggling with her grief.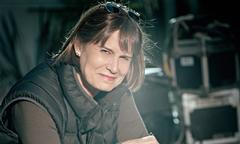 Wine and Conversation
Enjoy a glass of delicious Boxwood Estate wine and join Washington Post Chief Film Critic Ann Hornaday for a conversation with Academy Award Nominated Production Designer Jeannine Oppewall (
Seabiscuit, LA Confidential, Pleasantville, The Good Shepherd
) about her role as a production designer on some of Hollywood's most memorable and visually stunning films.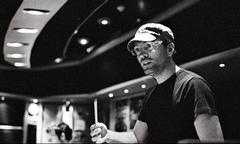 Concert Honoring Film Composer Henry Jackman
One of the festival's most popular and anticipated events is the Symphony Orchestra Concert and Tribute to our Distinguished Film Composer Awardee. This year, MFF is delighted to honor film composer Henry Jackman. The Shenandoah Symphony Orchestra, under the direction of maestro Jan Wagner, will perform the world premiere of suites from films scored by Jackman.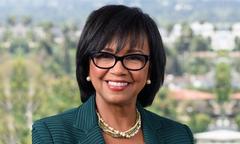 Keynote Conversation with Cheryl Boone Isaacs
MFF is delighted to welcome Cheryl Boone Isaacs, the President of the Academy of Motion Picture Arts and Sciences for this year's keynote conversation. Boone Isaacs will discuss her role at the Academy, including recent and ongoing efforts to make Hollywood more inclusive for women and people of color.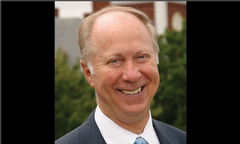 Politics, Presidents, & the Movies: A Conversation with David Gergen
On the eve of the Presidential election, David Gergen talks with longtime NY Times film and literary critic Janet Maslin about his experience working in the White House for four presidents. He'll compare the real-life Commanders-in-Chief to how they're portrayed in popular films, such as
All The President's Men, Nixon, Frost/Nixon, and Lee Daniels' The Butler
.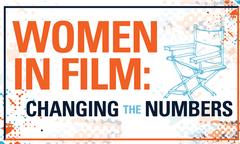 WOMEN IN FILM: CHANGING THE NUMBERS
The statistics for women working behind the camera are dismal. Despite years of talking about the problem, little has changed. What are the solutions?
Panel moderated by The Washington Post's Kristen Page-Kirby. Includes: Angie Fielder (Producer,
Lion
) Priyanka Bose (Actress, LION) Lauren Versel (Producer,
Custody, The Last Five Years
) Bo Derek (Actress, Producer) Cassian Elwes (Producer,
Dallas Buyers Club
, and Shanice Johnson (Student Director awardee)