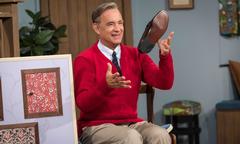 A BEAUTIFUL DAY IN THE NEIGHBORHOOD
When investigative NY journalist Lloyd (Matthew Rhys) is assigned a profile on Mister Rogers (Tom Hanks), he's not happy. Lloyd's known for his hard-hitting reporting, not feel-good stories. He's also skeptical that anyone can really be that good of a person. Arriving on set as Mister Rogers is taping his show, Lloyd is quickly thrown off guard – as he's disarmed and charmed by Fred's genuineness.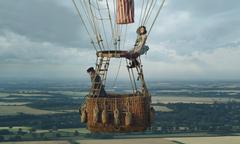 THE AERONAUTS
Hoping to set a world record, two aviators take to the skies in a hot air balloon as ominous storm clouds swirl around them. The year is 1862 – there's no fancy instruments or satellite communication to turn to for guidance. The adventurers are Amelia Wren (Felicity Jones), a widow whose husband lost his life in a similar situation, and James Glaisher (Eddie Redmayne)...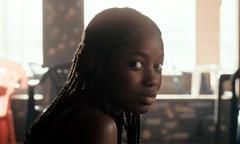 ATLANTICS
Atlantics is French actor/writer/director Mati Diop's impressive debut feature. It's also the first film directed by a black woman to be in the main competition at Cannes, where it won the Grand Prix. The story focuses on a young woman named Ada living on the coast of Dakar, Senegal. With the date for her arranged marriage approaching, she's fallen in love with another man...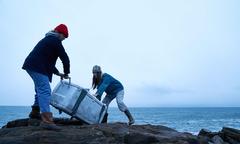 BLOW THE MAN DOWN
The Connolly Sisters, Mary Beth and Priscilla, are in mourning for their recently deceased mother who's left them nothing but debts. A chance encounter in a bar ends with Mary Beth committing a murder in self-defense. So now, they're also involved in the cover-up of a violent crime. Set in the seemingly idyllic fishing village of Easter Cove, Maine, a dead stranger, a missing murder weapon, and a suspicious and shady brothel owner...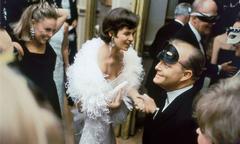 THE CAPOTE TAPES
Truman Capote was a small gay man with a high-pitched voice who grew up in Alabama. He was also a literary sensation, author of "Breakfast at Tiffany's" and the best-selling true-crime thriller, "In Cold Blood." He was flamboyant, clever, loved gossip, and had a wicked sense of humor. The darling of New York City, Capote basked in the attention he received from his "Swans", as he called his glamourous and rich confidants...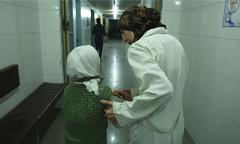 THE CAVE
This is a truly extraordinary documentary and received the People's Choice Award at the Toronto Film Festival. Academy award-nominated filmmaker Feras Fayyad (
Last Men in Aleppo
) returns to the horrors of the Syrian war. For nearly a decade, the war has spread unimaginable death and destruction across the country. In Eastern Al Ghouta, unrelenting bombings have turned the landscape into piles of rubble, killing hundreds of thousands and displacing millions more...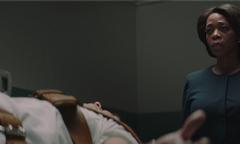 CLEMENCY
Alfre Woodard gives a tour-de-force performance as Bernadine Williams, a prison warden who has overseen a dozen death row executions. While she's not responsible for the death sentences, she's in charge of carrying them out. She considers it part of her job to not show any cracks in her stone-faced façade even when a lethal injection goes horribly wrong...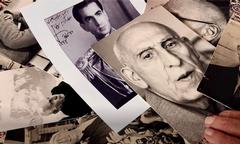 COUP 53
An extraordinary film ten years in the making, Coup 53 tells the story of the 1953 Anglo-American overthrow of the democratically elected government of Prime Minister Mohammad Mossadegh and the installation of Mohammad Reza Pahlavi as Shah, a brutal ruler who would remain in power for 25 years. Iranian director Director Taghi Amirani spent 10 years working on this documentary. His research and filming took him to seven countries...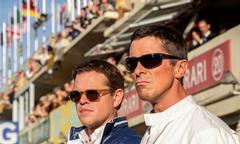 FORD v FERRARI CENTERPIECE
It's one of the most legendary tales in the history of motorsports. It's also the dramatic story of the friendship between two racing legends – Carroll Shelby (Matt Damon) and Ken Miles (Christian Bale). Henry Ford II, looking for a way to rev up excitement and sagging sales for his family's brand, recruits designer Carroll Shelby to develop a vehicle that can best those built by Italian racing legend Enzo Ferrari for the upcoming 1966 24 Hours of LeMans Race. .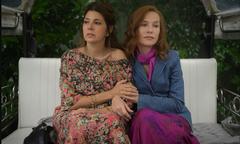 FRANKIE
Unfolding over the course of a late summer's day, Frankie follows three generations who have gathered for a vacation organized by the family matriarch, renowned film and television actress Françoise "Frankie" Crémont (the brilliant Isabelle Huppert). What they haven't been told is that this is likely their final time together, as Frankie faces a terminal diagnosis...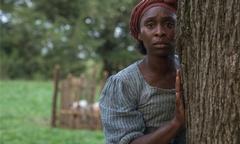 HARRIET
She was born Araminta "Minty Ross, a slave on a Maryland plantation. When her slaveholder dies suddenly, Minty learns she's to be sold to new owners in the South, never to see her family again. Experiencing a powerful premonition, Minty realizes she has only one option. She must run. It's a dangerous decision that means traveling alone through miles of wilderness, while pursued by her master's vengeful son...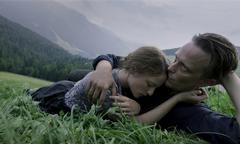 A HIDDEN LIFE
Acclaimed writer-director Terrence Malick (
Days of Heaven, The Tree of Life
) has created a masterful story based on real events. Franz Jägerstätter (brilliantly portrayed by August Diehl, INGLORIOUS BASTARDS) is a hardworking and pious Austrian peasant, quite content to live an unassuming life farming his land and enjoying his beloved wife and their three daughters...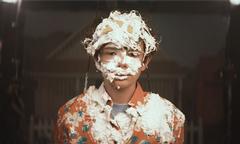 HONEY BOY
Actor Shia LaBeouf (
The Peanut Butter Falcon, American Honey
) penned this coming-of-age screenplay based on his own experiences, as part of his rehabilitation. Directed by award-winning filmmaker Alma Har'el (
Bombay Beach, LoveTrue
), the film recounts a young actor's stormy childhood and early adult years as he struggles to reconcile with his father and deal with his mental health...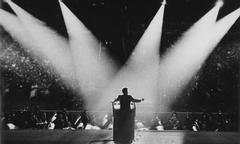 THE HOY BOYS
Presented by The Washington Post Press Freedom Partnership
World Premiere. In 1953, working class twin brothers Tom and Frank Hoy, fresh out of high school, managed to hustle up newspaper copyboy jobs – and they never looked back. Clearly in the right place at the right time, the brothers went on to become White House News Photographers for two major Washington DC newspapers...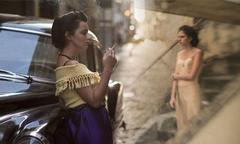 INVISIBLE LIFE
Brazilian auteur Karim Aïnouz brings us this lush "tropical melodrama" set in 1950s Rio de Janeiro. It is the story of two sisters, inseparable as youth and then split by heartbreaking circumstances. Eurídice, the more cautious of the two, is a talented classical pianist with dreams of studying at the conservatory in Vienna. Guida, a headstrong rebel, finds herself single, pregnant, and with no support from her conservative family...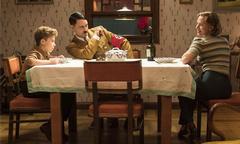 JOJO RABBIT
Writer/director Taika Waititi (
Thor: Ragnorak, Hunt For The Wilderpeople
) brings his unique sensibility and dark humor to his latest film, a World War II satire about a young German boy named JoJo. At age 10, he's totally brainwashed by Nazi propaganda and possesses an unquestioning devotion to the Fuhrer. He also has a loony imaginary friend named Adolf Hitler (hilariously played by Waititi) who he turns to for advice...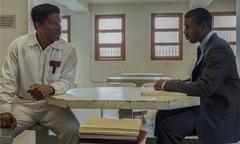 JUST MERCY
After graduating from Harvard Law School, Bryan Stevenson (Michael B. Jordan) could have had his pick of lucrative jobs. Instead, he headed down South to Monroe County, Alabama to defend those who had been wrongly condemned or were not afforded proper representation. With the help of justice advocate Eve Ansley (Brie Larson) he sets up a small office and goes to work. He soon meets Walter McMillian (Jamie Foxx), sentenced to death...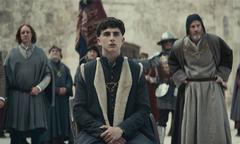 THE KING
Loosely based on several Shakespeare plays, THE KING stars Timothée Chalamet as Hal, the reluctant heir to the English throne. He makes no attempt to hide his contempt for his father, King Henry IV (Ben Mendelsohn) and royal life. Forsaking the palace, he's chosen to live and drink among the people in London's debauched Eastcheap quarter, alongside his mentor and best friend, the washed-up alcoholic knight, John Falstaff (Joel Edgerton). But when his tyrannical father dies...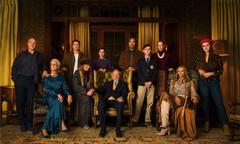 KNIVES OUT
The morning after his 85th birthday party, renowned crime novelist Harlan Thrombey (Christopher Plummer) is found dead in the upstairs bedroom of his large neo-Gothic house. His throat has been slit and the cops have ruled it a suicide. A private detective named Benoit Bland (Daniel Craig) mysteriously appears on the scene and thinks otherwise. As it turns out, there's no shortage of suspects in this Agatha Christie styled murder mystery...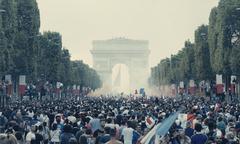 LES MISERABLES
Described by Hollywood Reporter as "a gritty and fiery urban thriller underscored by scathing social commentary on the current state of the Paris suburbs," Les Miserables is France's Oscar submission for Best International Feature. Filmmaker Ladj Ly takes us to the Parisian suburb of Montfermeil more than 150 years after Victor Hugo wrote his classic novel in the same setting. France has just won the World Cup. Race and class tensions spark, then explode...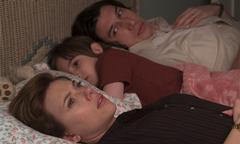 MARRIAGE STORY
Opening NIght Screening includes a Tribute to Noah Baumbach.
Academy-award nominated filmmaker Noah Baumbach has crafted a deeply personal and compassionate film about a marriage breaking up, the pain of divorce, and a family staying together. Known for his dramatic comedies about the human experience, Baumbach brings a remarkable authenticity and sensitivity to the story of Charlie (Adam Driver), a playwright who can't imagine living anywhere besides New York...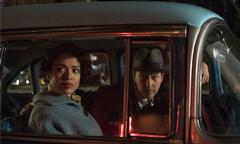 MOTHERLESS BROOKLYN
Edward Norton wrote, directed, produced and stars in this clever crime drama set amidst the changing landscape of 1950's New York City. A lonely private detective, Lionel Essrog (Norton) with Tourette Syndrome is determined to solve the murder of his mentor and only friend, Frank Minna (Bruce Willis). Armed with only a few clues and the constantly churning engine of his obsessive mind, Lionel unravels closely guarded secrets...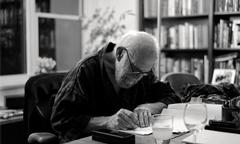 OLIVER SACKS: HIS OWN LIFE
In 2015, a few weeks after completing his autobiographical memoir, the writer and neurologist Oliver Sacks, age 81, learned he had only a few months to live. A few weeks later, he sat down with filmmaker Ric Burns for a series of filmed interviews in his apartment in New York City. For eighty hours, surrounded by family, friends, and notebooks from six decades of thinking and writing about the brain, Sacks talked about his life and work...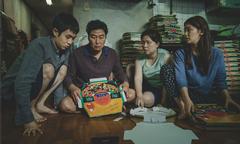 PARASITE
South Korean Director Bong Joon Ho received the Palme d'Or at Cannes for his darkly comedic tale of two families unwittingly coming together across the great class divides. The Park Family lives in a picture-perfect home with enough money to afford all the comforts they desire. The Kim family lives in a squalid basement with little hope of improving their circumstances. There's no logical reason for these two families to ever meet...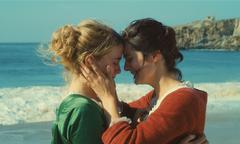 PORTRAIT OF A LADY ON FIRE
In 18th century France, on a rugged island off the coast of Brittany, a young painter named Marianne is commissioned to paint the wedding portrait of Héloïse, a young noblewoman who has recently left the convent. It's an unusual assignment as she's been hired without her subject's knowledge. It's to be a gift for the groom whom the reluctant bride-to-be has never met...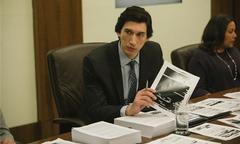 THE REPORT
Based on actual events, The Report unfolds as a riveting thriller. Idealistic staffer Daniel J. Jones (Adam Driver) is tasked by his boss Senator Dianne Feinstein (Annette Bening) to lead an investigation of the CIA's Detention and Interrogation Program, which was created in the aftermath of 9/11. Jones and his small team of researchers spent more than five years in a windowless room in the basement of the CIA...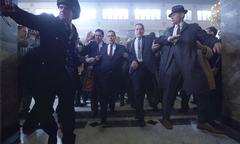 THE IRISHMAN
Martin Scorsese's highly anticipated epic saga of organized crime in post war America does not disappoint. Hailed by critics as a "masterpiece" and the legendary director's "best crime drama since
Goodfellas
", The Irishman is told through the eyes of World War II veteran Frank Sheeran, a hustler and hitman who worked alongside some of the most notorious figures of the 20th century...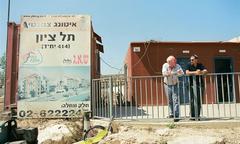 THIS IS NOT A MOVIE
Presented by The Washington Post Press Freedom Partnership
USA Premiere. In the era of "fake news", there could not be a more timely documentary exploring the role of journalists. For more than 40 years, Robert Fisk has reported on the most violent and divisive conflicts in the world. Director Yung Chang (Up the Yangtze) captures Fisk in action—feet on the ground, notebook in hand, as he travels into landscapes devastated by war...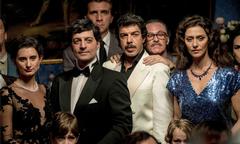 THE TRAITOR
In the early 1980's, an all-out war rages between various factions of the Sicilian mafia over the heroin trade. Cosa Nostra boss Tommaso Buscetta flees to Brazil with his family where he hopes to end his involvement with the mafia. Back home, scores are being settled and Buscetta watches from afar as his sons and brother are killed in Palermo, knowing he may be next. There's no such thing as leaving the Mafia and the organization hunts him down...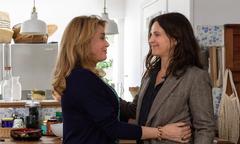 THE TRUTH
The latest film from acclaimed director Hirokazu Kore-eda (
Shoplifters, Like Father, Like Son
) marks his first foray into working outside of his native Japan. Kore-eda has chosen Paris as the setting for his new family drama, which opened this year's Venice Film Festival. Legendary actress Catherine Deneuve is perfectly cast as Fabienne Dangeville, the biggest star of French cinema...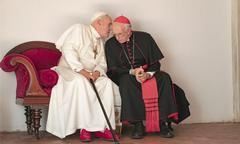 THE TWO POPES
From Fernando Meirelles, the Academy Award-nominated director of
City of God
, and three-time Academy Award-nominated screenwriter Anthony McCarten, comes the intimate story of one of the most dramatic transitions of power in the last 2,000 years. In 2012, frustrated with the direction of the church, Cardinal Jorge Bergoglio of Argentina (Jonathan Pryce), writes to Pope Benedict (Anthony Hopkins) asking permission to retire. There's no reply...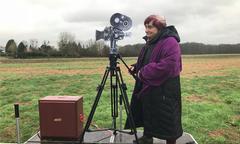 VARDA BY AGNES
The final film from the late, beloved Agnès Varda is a characteristically playful, profound, and personal summation of the director's own brilliant career. At once impish and wise, Varda acts as our spirit guide on a free-associative tour through her six-decade artistic journey, shedding new light on her films, photography, and recent installation while offering her one-of-a-kind reflections on everything from filmmaking to feminism to aging...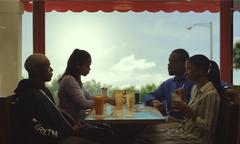 WAVES
Featuring a stellar cast, WAVES traces the emotional journey of an affluent African-American family living in suburban South Florida, led by a well-intentioned but domineering father, Ronald Williams (Sterling K. Brown, This is Us) as they navigate love, forgiveness, and coming together in the aftermath of a devastating tragedy.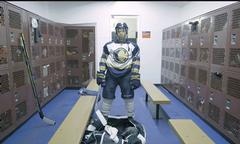 WILLIE
US Premiere. In 1958, in the midst of America's tumultuous fight to end Jim Crow and the birth of the civil rights movement, Willie O'Ree, the descendant of escaped slaves, became the first black player to skate in a National Hockey League game. What made his achievement even more remarkable was the fact that Willie had lost his right eye two years earlier after a puck hit him in the face – an extraordinary secret that only his sister knew...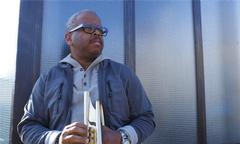 Concert & Tribute Honoring Terence Blanchard
The Middleburg Film Festival is honored to present the 2019 Distinguished Film Composer Award to Terence Blanchard. Six-time Grammy Award-winning trumpeter and Academy Award nominated composer, Terence Blanchard, has been a consistent artistic force for making powerful musical statements concerning painful American tragedies—past and present.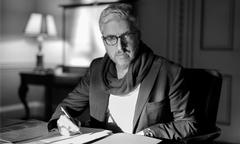 Anthony McCarten Screenwriter Tribute & Conversation
He's been called "the Oscar whisperer" -- having penned the screenplays for three out of the past five Best Actor Oscars: for Eddie Redmayne in
The Theory of Everything
, Gary Oldmann in
Darkest Hour
, and most recently, Rami Malek in
Bohemian Rhapsody
. McCarten's now going for number four with his latest screenplay,
The Two Popes.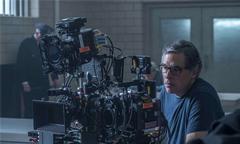 Tribute & Conversation with Rodrigo Prieto
DISTINGUISHED CINEMATOGRAPHER HONOREE -- Born and raised in Mexico City, Rodrigo Prieto's early interest in horror and science fiction led him to making Super 8mm stop motion films with self-created monsters. Prieto began his professional film career shooting a series of successful Mexican features, including Alejandro Gonzalez Inarritu's Amores Peros, followed by 28 Grams and Babel.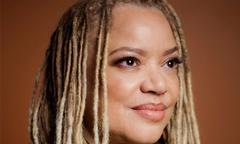 Conversation with Kasi Lemmons (Co-writer/Director, HARRIET)
There's no doubt that award-winning director, screenwriter, actress and educator Kasi Lemmons is a force of nature. She's been a staple in Hollywood for nearly three decades. Her acclaimed 1997 feature directorial debut, Eve's Bayou was one of the first films to showcase the beauty of African American Southern culture. It was inducted into the National Film Registry.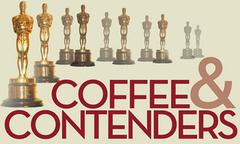 Coffee & Contenders
Love the Oscars? Love the Oscar race? Don't miss this new addition to the Middleburg Film festival as Oscar race experts Clayton Davis (Awards Circuit), Nathaniel Rogers (the Film Experience) and Jazz Tangcay (Awards Daily) discuss the Oscar race and share their predictions … and invite you to share yours as well. Will the Best Picture winner be shown at Middleburg again this year? And who are the likely nominees in each category?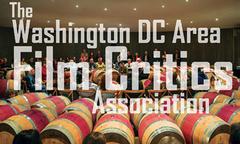 Talk Back To the Critics
Back by popular demand: Local DC film critics return to MFF this year for another lively "Talk Back to the Critics". Join Travis Hopson (News Channel 8, WETA Around Town), Nell Minow (rogerebert.com), Susan Wloszczyna (GoldDerby.com) Jason Fraley (Entertainment Editor, WTOP), Tim Gordon (FIlmGordon) for a glass of beer and spirited conversation about your favorite – and (to put it politely) your least favorite films...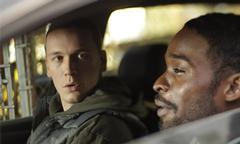 Special Screening: DC NOIR
DC NOIR is a crime series set and filmed entirely in Washington, D.C., based on the short stories of acclaimed novelist and television producer/screenwriter George Pelecanos (HBO's The Wire, The Deuce). Four distinct stories are set in various locations around the DC, and follow an array of characters living and struggling on the fringes of society.