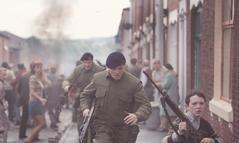 '71
This is a film that everyone will soon be talking about. It's garnering rave reviews for an extraordinary performance by rising star Jack O'Connell, stunning cinematography, and first-rate directing by Yann Demanges. In this survival thriller set in Northern Ireland, a young and disorientated British soldier (O'Connell) is accidentally abandoned by his unit following a riot on the deadly streets of Belfast in 1971....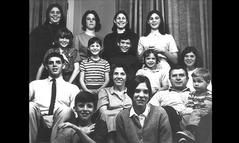 ALL FALL DOWN
All Fall Down
tells the story of one family's complex reaction to a violent tragedy. Filmmaker Emily Topper's grandfather was the victim of a murder in Baltimore in 1972 that no one understood – or talked about it. Now, from behind a camera, she asks why. The answers in this timely documentary by Topper and her co-director, Mary Posatko, reveal an America still far from post-racial.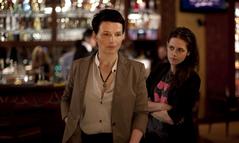 THE CLOUDS OF SILS MARIA
An internationally renowned actress (Juliette Binoche) comes face to face with the realities of aging when a stage role she made famous 20 years earlier is given to an arrogant young Hollywood starlet (Chloë Grace Moretz) – and she must choose whether to accept the part of the older character. Her capable and savvy assistant (Kristen Stewart) is by her side as she retreats to the remote Sils Maria in the Swiss Alps...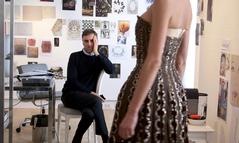 DIOR AND I
A behind-the-scenes look at the magic and mayhem that is a House of Christian Dior fashion show. Filmmaker Frédéric Tcheng (
Valentino: The Last Emperor
) turns his camera on the talents of Raf Simons, who has only 8 weeks to create his first Haute Couture collection as Dior's newest artistic director.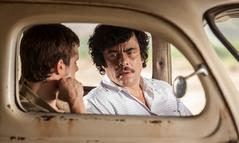 ESCOBAR: PARADISE LOST
Academy Award winning actor Benicio Del Toro (
Traffic, Che
) is larger than life in his brilliant and complex portrayal of Pablo Escobar, Colombia's notorious drug lord. For Escobar, family is everything. When young surfer Nick (Josh Hutcherson,
The Hunger Games
) falls for Escobar's niece, he finds his life on the line when he's pulled into the dangerous world of the family business.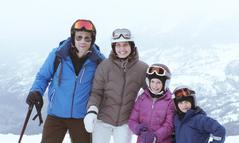 FORCE MAJEURE
Sweden's entry for this year's Oscar for Best Foreign Language Film was a big winner at this year's Cannes Film Festival. Director Ruben Ostlund creates a riveting and provocative moral drama that explores our values under extreme circumstances. Tomas (Johannes Bah Kuhnke) and his family are enjoying lunch on a ski vacation in the French Alps when the ultimate nightmare occurs.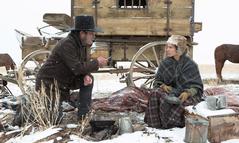 THE HOMESMAN
Directed by Tommy Lee Jones, The Homesman is based on Pulitzer Prize nominee Glendon Swarthout's novel set in the 1850's unforgiving American frontier. Instead of heading West, these pioneers are returning East, driven mad by the harshness of their lives. After being saved from execution, George Briggs (Tommy Lee Jones) agrees to escort a pious and brave spinster...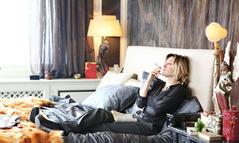 HUMAN CAPITAL
Italy's entry for this year's Oscar for Best Foreign Language Film is a riveting mystery about a hit-and-run incident, and a damning portrait of the corruptions of wealth and power. Set in the lush and prosperous Lombardy region of northern Italy, Human Capital spins a web of intrigue between two families, who become connected through the relationship of their beautiful children.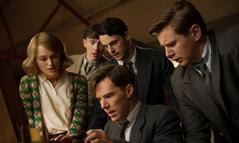 THE IMITATION GAME
Centerpiece Film
Saturday Special Screening includes special guests, dessert, & champagne party immediately following.
In the darkest days of World War II, an extraordinary mathematician named Alan Turing (brilliantly portrayed by Benedict Cumberbatch) is recruited along with a group of brilliant misfits, to crack Germany's "unbreakable" Enigma code...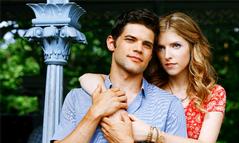 THE LAST FIVE YEARS
Opening Night Film
Jason Robert Brown's wildly successful musical is now a most delightful movie, adapted by and directed for the big screen by Richard LaGravenese (
P.S. I Love You, Freedom Writers
). But it's still very much a musical, told almost completely in song as it chronicles a love affair and marriage taking place over a five year period.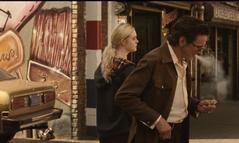 LOW DOWN
Set in the 1970's Los Angeles Jazz Scene, this deeply moving film explores the complex relationship between the talented jazz pianist Joe Albany (John Hawkes) and his 12-year old daughter (Elle Fanning) who watches helplessly as the father she adores wrestles with his inner demons and drug addiction.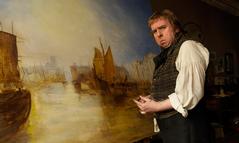 MR. TURNER
Joseph Mallord William Turner was cantankerous and lacking of social graces. He was also one of the greatest English painters of all time. Timothy Spall won Best Actor at Cannes for his magnificent portrayal of the eccentric and enigmatic painter whose landscapes and use of light continue to influence generations of artists. Director and screenwriter Mike Leigh has wanted to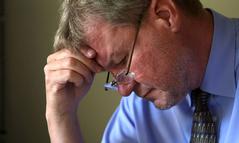 THE OVERNIGHTERS
When hydraulic fracturing unlocks a vast oil field in North Dakota's Bakken shale, tens of thousands of unemployed men descend on the state with dreams of six-figure salaries. In the tiny town of Williston, busloads of newcomers step into the sad reality of slim work prospects and nowhere to sleep.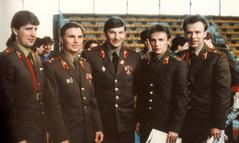 RED ARMY
Just announced: Saturday's screening features a conversation with Washington Capitals Owner Ted Leonsis. This riveting documentary about the Soviet's world-renowned ice hockey team during the 1980's is beautifully told and superbly crafted -- and already getting lots of Oscar buzz. But it's much more than just a first rate sports film.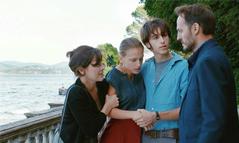 SAPIENZA, LA
A wearied Swiss architect seeks spiritual and artistic renewal during a voyage to Italy to study the work of the great 17th century architect Francesco Borromini. Fabrizio Rongione (
Two Days, One Night
) plays the architect, who, along with his wife, bond with a pair of troubled teens during their Italian expedition.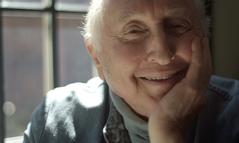 SEYMOUR: AN INTRODUCTION
Ethan Hawke (
Boyhood, Before Midnight
) helms this intimate and affectionate portrait of 85-year old Seymour Bernstein, a much beloved classical pianist, composer, and teacher living in a small Manhattan apartment. Hawke and Bernstein met by chance at a dinner party. The result is a moving meditation on the meaning of art and life - and stage fright.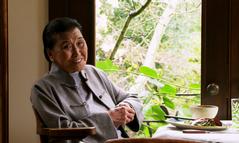 SOUL OF A BANQUET
Renowned filmmaker Wayne Wang (
The Joy Luck Club
) turns his lens on legendary San Francisco restaurateur and chef Cecilia Chiang, credited with introducing Americans to authentic Chinese food. Soul of a Banquet combines Chiang's fascinating personal story growing up in pre-cultural revolution China with the meticulous preparation of a spectacular Chinese banquet.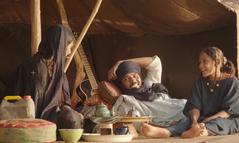 TIMBUKTU
Set during the fundamentalist takeover of northern Mali in 2012, Timbuktu is a riveting drama about the resilience of ordinary people during times of horrific violence. Inspired by real people and actual events, the masterful African Director Abderrahmane Sissako creates a lyrical narrative enhanced by stunning cinematography and remarkable performances.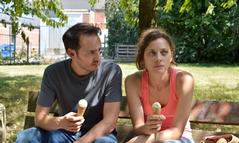 TWO DAYS, ONE NIGHT
Academy Award winner Marion Cotillard (
La Vie en Rose
) gives a electrifying performance as Sandra, a Belgian woman on the brink of losing her minimum wage job at a small solar-panel factory. She has two days to convince her fellow employees to forego their bonus, so she can keep working.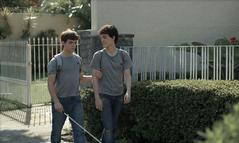 THE WAY HE LOOKS
Combining moments of humor with romantic emotion, The Way He Looks is a touching drama about a relationship between two teenage boys. Leonardo, who's been blind since birth, is seeking independence from overprotective parents and Gabriel, is the new boy at school who takes an interest in him. Recipient of the prestigious Teddy Award for Best LGBT Feature at the Berlin Film Festival...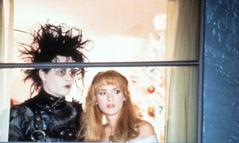 Halloween Family Feature! EDWARD SCISSORHANDS
directed by Tim Burton and featuring amazing costumes by MFF Honoree Colleen Atwood! In celebration of Halloween, tickets for this ageless favorite are just ONE DOLLAR! All income from ticket sales will be donated to UNICEF.
Happy Halloween!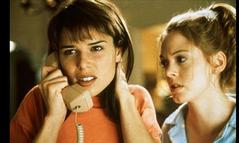 Get ready to... SCREAM!!!!
Come celebrate Halloween with SCREAM, the ultimate horror film. Our Halloween Retrospective film features a haunting score by MFF Film Composer Honoree MARCO BELTRAMI. Someone with a twisted love for scary movies is victimizing the residents of a small American town.... TICKETS ARE JUST ONE DOLLAR! ALL PROCEEDS WILL BE DONATED TO UNICEF.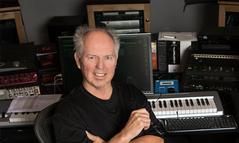 Master Class "Where Does the Music Come From"
Back by popular demand. Award-winning film music composer George S. Clinton (
Austin Powers
) and Chair of Berklee College of Music's film scoring department, takes participants through his riveting process of composing for film, from idea inception to final composition, while screening examples of his work. Everyone will love this! No musical background needed.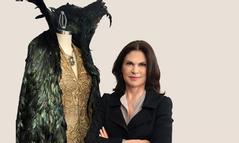 FILM TRIBUTE & CONVERSATION WITH COLLEEN ATWOOD
Kick off Halloween eve with Hollywood's most accomplished and talented costume designer, three time Oscar Winner for Costume Design, Colleen Atwood (
Alice in Wonderland, Memoirs of a Geisha, Chicago
). This event will feature a fascinating, in-depth conversation with Atwood with a retrospective of her most memorable costumes.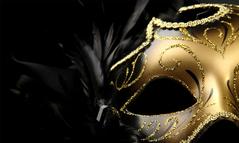 Masquerade Ball Honoring Oscar-winning Costume Designer Colleen Atwood
Join us for a spectacular Venetian Style Masquerade Ball featuring fantastic magic, fortune telling, spirits & other tricks and treats! Costume welcome, but not necessary. Masks will be provided to those who don't have a costume.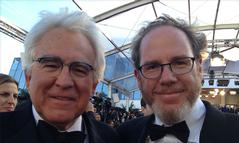 Fine Wine and Conversation
SOLD OUT. Enjoy a glass of delicious wine and join Vanity Fair Special Correspondent Maureen Orth for a conversation with Albert Berger and Ron Yerxa, two of Hollywood's most accomplished and respected film producers. (
Nebraska, Little Miss Sunshine, Election, Cold Mountain
— and this year's
Low Down
that is screening at the festival.)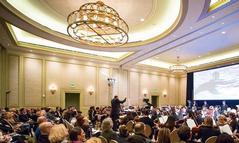 Concert Honoring Academy Award nominated composer Marco Beltrami
You're in for a real Halloween weekend treat with the superb Shenandoah Conservatory Symphony Orchestra performing film composer Marco Beltrami's most memorable scores (
Hurt Locker, World War Z, 3:10 to Yuma, The Homesman, Scream
) accompanied by film clips.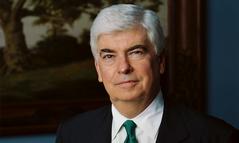 Keynote address on "Why Films Matter" with Senator Chris Dodd
Join Former Senator Chris Dodd, Chairman & CEO of the Motion Picture Association of America for the festival's keynote address on "Why Films Matter". Senator Dodd will be joined by Librarian of the Congress James H. Billington. Sponsored by the Virginia Film Commission.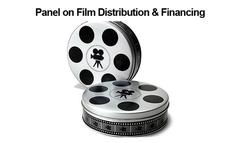 Panel on Film Distribution & Financing
In today's ever changing landscape of film production, how are films being financed and distributed? What does it take to produce a film and make sure it's seen by a wide audience on a variety of platforms? Hear from those on the front lines including Rick Allen, Dan Berger, Pam Williams, William Hasselberger, Mark Sennett, and Lauren Versel.