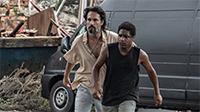 7 PRISONERS
To provide a better life for his struggling family, 18-year-old Mateus, who lives with his mother and young siblings in rural Brazil, accepts an offer to work in a junkyard in São Paulo. He and a half dozen other young men are driven in a minivan to the capital – they're in awe as they see the bustling streets and skyscrapers of a big metropolis for the first time.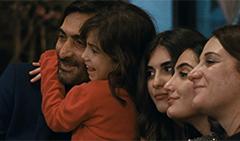 A CHIARA
Winner of the Cannes Directors' Fortnight Award and a rising voice of Italian cinema, filmmaker Jonas Carpignano continues his exploration of the intricacies of life in contemporary Calabria with the compelling story of Chiara, a 15-year-old girl, who gradually comes to discover that her close-knit family is not all that it seems. When her father (whom she adores) disappears just one day after her oldest sister's birthday...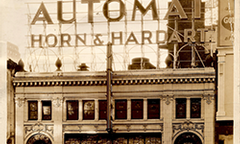 THE AUTOMAT
The Automat
is the charming and fascinating account of the history of the iconic restaurant chain Horn & Hardart, which served affordable-priced quality food to millions of New Yorkers and Philadelphians for over a century. Founded by Joseph Horn and Frank Hardart in 1888, it revolutionized the nation's restaurant scene with comfortable interiors, quality food, and state of the art technology.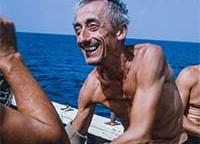 BECOMING COUSTEAU
Capt. Jacques-Yves Cousteau was one of the 20th century's great explorers, a filmmaker and beloved adventurer who documented the exotic wonders below the ocean with pioneering equipment that yielded a Cannes Film Festival-winning film, two Academy Awards®, and a pair of iconic and long-running television shows, "The Undersea World of Jacques Cousteau" and "The Cousteau Odyssey."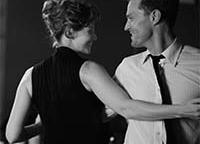 BELFAST
SATURDAY CENTERPIECE
"
Belfast
is the most personal film I have ever made. About a place and a people, I love," explains writer-director Kenneth Branagh.
Belfast
is the humorous and tender story of one boy's childhood during the tumult of the late 1960s in the city of Branagh's birth. Based on Branagh's own experience, it follows Buddy, a 9-year-old boy who must chart a path towards adulthood in a world that's suddenly turned upside down.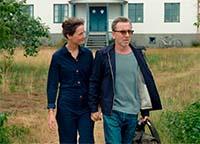 BERGMAN ISLAND
A filmmaking couple living in America, Chris (Vicky Krieps) and Tony (Tim Roth), retreat for the summer to the mythical Fårö island, best known as the final retreat of the famed Swedish director, Ingmar Bergman.  In this wild, breathtaking Baltic landscape where Bergman lived and shot some of his most celebrated films, they hope to find inspiration for their own creative endeavors.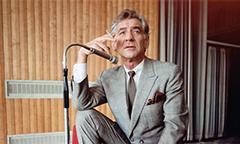 BERNSTEIN'S WALL
Bernstein's Wall
follows legendary composer and conductor Leonard Bernstein on his lifelong journey to define his role as one of America's most important musical figures, while fighting to create social change and inspire political activism through his work. Told with Bernstein's own voice recordings and featuring wonderful never-before-seen archival footage.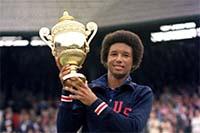 CITIZEN ASHE
CITIZEN ASHE is the riveting story of sports legend and social activist Arthur Ashe. Known to most for his groundbreaking tennis career - Wimbledon, US Open and Australian Open winner and the first black player to be selected for the US Davis Cup Team - the film takes us through Ashe's personal evolution; how his activism grew and embraced not only the Civil Right movement and African Americans, but all oppressed peoples throughout the world.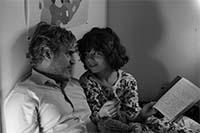 C'MON, C'MON
Johnny (Joaquin Phoenix,
Joker
) and his young nephew (played by terrific young actor, Woody Norman) forge a tenuous but transformational relationship when they are unexpectedly thrown together in this superbly crafted and deeply moving story about the connection between adults and children, the past and the future, from director Mike Mills (
20th Century Women
).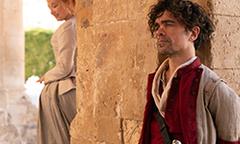 CYRANO
Award-winning director Joe Wright (
Darkest Hour, Anna Karenina, Atonement
) envelops moviegoers in a symphony of emotions with wonderful music, old-fashioned romance, and stunning beauty in Cyrano, a re-imagining of the timeless tale of a heartbreaking love triangle. A man ahead of his time, Cyrano de Bergerac (magnificently portrayed by Peter Dinklage) dazzles -- whether with ferocious wordplay at a verbal joust or with brilliant swordplay in a duel.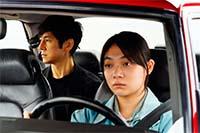 DRIVE MY CAR
Yusuke Kafuku (Hidetoshi Nishijima), a stage actor and director, is happily married to Oto (Reika Kirishima), a beautiful screenwriter who comes up with some of her best storylines while in bed with her husband. However, Oto suddenly dies, leaving behind a secret. Two years later, Kafuku, still unable to cope with the loss of his wife, receives an offer to direct a play at a theater festival and drives to Hiroshima to begin rehearsals.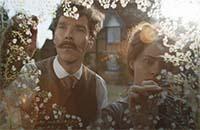 THE ELECTRICAL LIFE OF LOUIS WAIN
The true story of eccentric British artist Louis Wain (Benedict Cumberbatch), whose playful, sometimes even psychedelic pictures helped to transform the public's perception of cats forever. A talented, ambidextrous artist, he was born in 1860 and by the turn of the century was a household name.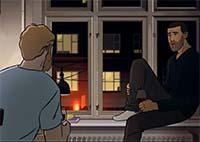 FLEE
DOCUMENTARY SPOTLIGHT
Flee
tells the story of Amin Nawabi (a pseudonym) as he grapples with a painful secret he's kept hidden for 20 years, one that threatens to derail the life he has built for himself. Now in his 30's, Amin shares for the first time his harrowing story as a child refugee from Afghanistan, separated from his family and forced to rely on human smugglers to make it to safety in Denmark.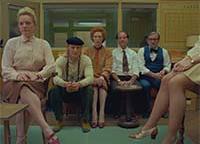 THE FRENCH DISPATCH
Wes Anderson (
Isle of Dogs, Grand Budapest Hotel
) is a lifelong fan of the New Yorker magazine. He's based his latest film on a fictional version of the publication, bringing to life a collection of stories from the final issue of an American magazine called The French Dispatch, located in the fictional 20th-century French city of Ennui-sur-Blasé.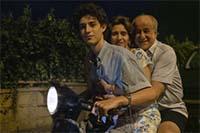 THE HAND OF GOD
INTERNATIONAL SPOTLIGHT
Academy Award-winning writer and director Paolo Sorrentino (
Il Divo, The Great Beauty, The Young Pope
) has crafted his most personal film, the poignant and largely autobiographical story of teenage Fabietto Schisa (Filippo Scotti) as he navigates the tumultuous Naples of the 1980s.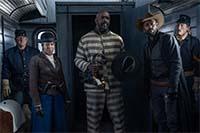 THE HARDER THEY FALL
When outlaw Nat Love (Jonathan Majors) discovers that his enemy Rufus Buck (Idris Elba) is being released from prison he rounds up his gang to track Rufus down and seek revenge. Nat has made it his life's mission to find the rival gang members who brutally murdered his parents in front of him when he was a young boy.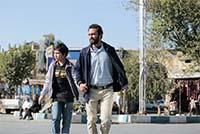 A HERO
The recipient of two Academy Awards, Iranian director Asghar Farhadi (
A Separation, The Salesman
), returns to the big screen with another superb, finely nuanced film. Rahim, a calligrapher, is in prison because of a debt he was unable to repay after his business partner ran off with the money. When his girlfriend finds a purse filled with gold coins, Rahim may finally have found his "get-out-of-prison" ticket.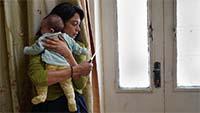 HUDA'S SALON
Huda's Salon
 is a psychological thriller, set in Palestine, and based on real events. The film begins with lighthearted conversation between Huda, a hairdresser, and Reem, a young wife and mother who's come into her salon for a styling and cut.  The situation quickly turns darker when Huda slips a drug into Reem's coffee, then proceeds to undress and photograph her naked in bed with a man, in order to blackmail her into working with the secret service of the occupiers.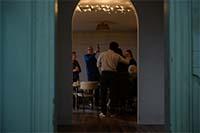 THE HUMANS
Erik Blake (portrayed by the always terrific Richard Jenkins) has gathered three generations of his Scranton, Pennsylvania family to celebrate Thanksgiving at the dinghy Chinatown apartment of his youngest daughter Brigid (Beanie Feldstein) and her boyfriend Richard (Steven Yeun).  The other family members include Deirdre, the mother (Jayne Houdyshell), grandmother Momo (June Squibb), and older daughter Aimee (Amy Schumer).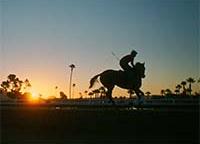 JOCKEY
An aging jockey named Jackson (Clifton Collins Jr -
Traffic, Capote
), hopes to win one last title for his longtime trainer, Ruth (Molly Parker), who has acquired what appears to be a champion horse.  But the years and injuries have taken a toll on Jackson's body, throwing into question his ability to continue his lifelong passion.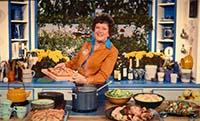 JULIA
Julia brings to life the legendary cookbook author and television superstar who changed the way Americans think about food, television, and even about women. Using never-before-seen archival footage, personal photos, first-person narratives, and cutting-edge, mouth-watering food cinematography, the film traces Julia Child's 12-year struggle to create and publish the revolutionary Mastering the Art of French Cooking (1961)...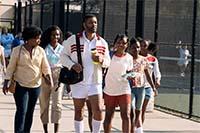 KING RICHARD
OPENING FILM
Richard Williams (Will Smith) is a man with a plan. He's also the father of five daughters. Armed with a clear vision and a brazen 78-page playbook, Williams is determined that his two youngest daughters, Venus and Serena, will one day make history as the best tennis players in the world. Fiercely determined and protective, Richard never loses sight of the end game.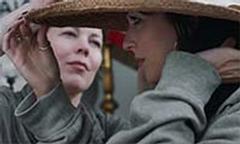 THE LOST DAUGHTER
Alone on an Italian seaside vacation for an extended summer holiday, Leda (Oscar-winner Olivia Colman), a visiting middle-aged American professor, becomes all-consumed with Nina, a young mother (Dakota Johnson) and her small daughter as she watches them spend their days on the beach. Unnerved by their compelling relationship, (and their raucous and menacing extended family)...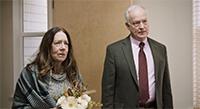 MASS
Years after an unspeakable tragedy tore their lives apart, two sets of parents (Reed Birney & Ann Dowd, Jason Isaacs & Martha Plimpton) agree to talk privately in an attempt to move forward with their lives. Taut, gripping, and insightful, Mass captures the emotional meeting of two couples whose lives have been upended by the same tragedy. Each carries their own inexplicable grief and has struggled to find the will to persevere.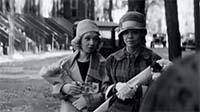 PASSING
Adapted from the celebrated 1929 novel of the same name by Nella Larsen, Passing tells the story of two light skinned Black women, Irene Redfield (Tessa Thompson) and Clare Kendry (Academy Award-nominee Ruth Negga), who can "pass" as white but choose to live on opposite sides of the color line during the height of the Harlem Renaissance in late 1920s New York.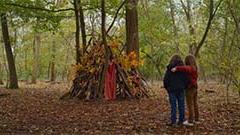 PETITE MAMAN
Céline Sciamma continues to prove herself as one of the most accomplished and unpredictable contemporary French filmmakers with her follow up to her acclaimed film, Portrait of a Lady on Fire. Her latest film,
Petite Maman
is very different in both subject and tone, but equally captivating. Following the death of her beloved grandmother, 8-year-old Nelly accompanies her parents to her mother's childhood home to begin the difficult process of cleaning out its contents.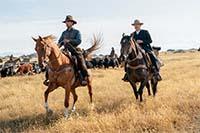 THE POWER OF THE DOG
CLOSING FILM
The year is 1925. The Burbank brothers, Phil (Benedict Cumberbatch) and George (Jesse Plemons), are wealthy, bachelor ranchers in Montana. At the Red Mill restaurant on their way to market, the brothers meet Rose (Kirsten Dunst), the widowed proprietress, and her impressionable, sensitive son Peter (Kodi Smit-McPhee).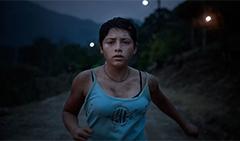 PRAYERS FOR THE STOLEN
In this solitary town nestled in the Mexican mountains, being a girl puts you at grave risk, so mothers cut their young daughters' hair to make them look like boys. They dig places for them to hide underground. The story takes place during two moments in the lives of Ana and her friends. At eight years old, they are just coming to understand the violent circumstances that permeate their lives at every turn.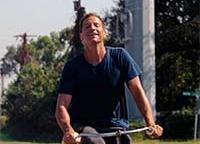 RED ROCKET
FRIDAY SPOTLIGHT
This audacious new film from writer-director Sean Baker (
The Florida Project, Tangerine
) stars Simon Rex in a magnetic, live-wire performance as Mikey Saber, a washed-up, adult film star. Flat broke and scheming, Mikey is back home in his tiny town of Texas City, Texas after a Los Angeles flameout, hoping to move back in with his estranged wife and mother-in-law.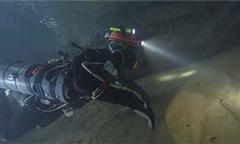 THE RESCUE
THE RESCUE
chronicles the riveting, against-all-odds story that transfixed the world in 2018: the daring rescue of twelve boys and their coach from deep inside a flooded cave in Northern Thailand.  Monsoon rains had trapped them in a pitch-black chamber two kilometers deep into the cave.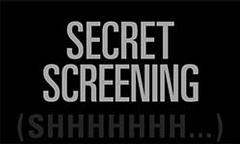 SECRET SCREENING
Can't decide what film to see? Do you like surprises? Then, check out our Secret Screening. Here's what we can tell you: It's a new critically acclaimed drama from an Academy Award-winning director, starring an Academy Award-winning actress. The film recently screened at the Venice International Film Festival and the New York Film Festival.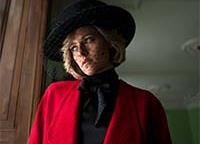 SPENCER
The marriage of Diana, Princess of Wales, and Prince Charles has long been on the rocks and is clearly heading into its final days. Though rumors of affairs and a divorce abound, peace is ordained for the 1991 Christmas festivities at the Queen's Sandringham Estate, where the family traditionally gathers every year.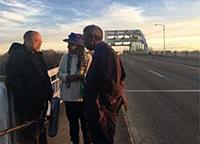 WHO WE ARE: A CHRONICLE OF RACISM IN AMERICA
Former ACLU Deputy Legal Director Jeffery Robinson had one of the best educations in America. He went to Marquette University and Harvard Law School and has been a trial lawyer for over 40 years. In 2011, Robinson began raising his then 13-year-old nephew and, as a Black man raising a Black son, struggled with what to tell his son about racism in America.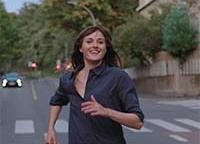 THE WORST PERSON IN THE WORLD
Norwegian director Joachim Trier (
Louder than Bombs, Thelma
) returns with a wonderfully modern twist on a classically constructed character portrait of contemporary life in Oslo. The dark romantic comedy-drama (filled with many quite funny scenes) chronicles four years in the life of Julie, and her relatable quest for love and meaning in today's complex world.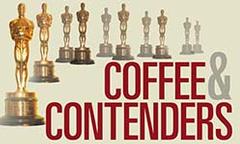 COFFEE AND CONTENDERS
Love the Oscars? Love the Oscar race? Don't miss our annual COFFEE & CONTENDERS conversation with Clayton Davis (Awards Editor, Variety), Jazz Tangcay (Senior Artisans Editor, Variety), and Nathaniel Rogers (The Film Experience). They'll be talking about their Oscar predictions -- and invite you to share yours as well.
TRIBUTE & CONVERSATION WITH DAKOTA JOHNSON
The Middleburg Film Festival is honored to present Dakota Johnson with this year's SPOTLIGHT ACTOR AWARD. Johnson is attending the Festival with Maggie Gyllenhaal's feature directorial debut
THE LOST DAUGHTER
in which she stars alongside Olivia Colman, Jessie Buckley, Paul Mescal and Peter Sarsgaard.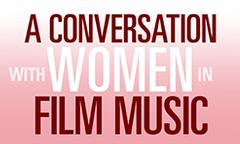 CONVERSATION W/ WOMEN IN FILM MUSIC
Join four of the most talented women film composers and songwriters working in film and television today for a fascinating conversation. Women remain shockingly underrepresented in the film music industry. Participants include Kathryn Bostic ("
Who We Are: A Chronicle of Racism in America
"), Amie Doherty ("
Spirit Untamed
") Lesley Barber ("
Manchester by the Sea
") and MFF"s 2018 Distinguished Songwriter Honoree Diane Warren ("
Four Good Days
"). Hosted by Variety's Senior Artisans Editor, Jazz Tangcay.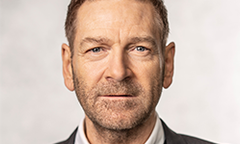 Tribute & Conversation with Kenneth Branagh
The recipient of this year's Spotlight Director award is five-time Academy Award nominee Kenneth Branagh, who is being recognized for his storied career and deeply personal film
BELFAST
, which is screening in the festival's Centerpiece slot on Saturday, October 16. KPCC's John Horn talks with Branagh about his career as a director along with clips from some of his previous films.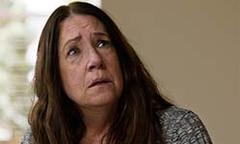 AWARD PRESENTATION & CONVERSATION W/ Ann Dowd
Immediately following the screening of
MASS
.
The Middleburg Film Festival is honored to present Ann Dowd with the Agnès Varda Trailblazing Film Artist Award. Dowd has been wowing film and television audiences with her sensitive, finely nuanced performances for more than 30 years. Her impressive body of work now includes Fran Kranz's
MASS
, which is screening at the Festival.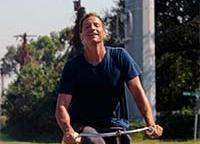 AWARD PRESENTATION & CONVERSATION W/ Director & Cast of red rocket
The Middleburg Film Festival is honored to present this year's ENSEMBLE CAST AWARD to director Sean Baker and the cast of
Red Rocket
. Writer-Director SEAN BAKER (The Florida Project, Tangerine) is known for his unconventional casting process and use of non-professional actors. Once again, Baker scores a home run with the casting for Red Rocket, the darkly funny, raw and human portrait of a uniquely American hustler named Mikey Saber.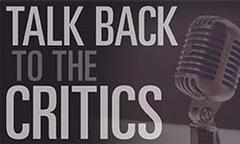 TALK BACK TO THE CRITICS!
Local DC film critics return to MFF for another lively "Talk Back to the Critics." Join Tim Gordon (Keeping it Reel with FilmGordon), Travis Hopson (News Channel 8 & WETA Around Town), and Nell Minow (RogerEbert.com).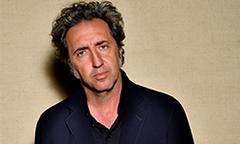 AWARD PRESENTATION & CONVERSATION WITH PAOLO SORRENTINO
Immediately following the screening of
THE HAND OF GOD.
The Oscar winning Italian director of
The Great Beauty
and
Youth
, Paolo Sorrentino is attending MFF with his latest feature,
THE HAND OF GOD
, and is the recipient of the Festival's International Spotlight Award. The semi-autobiographical coming-of-age film is set in the director's hometown of Naples in the 1980s and stars Filippo Scotti, who will also be in attendance.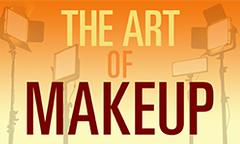 CONVERSATION W/ MAKEUP ARTIST Donald Mowat
Donald Mowat is one of the film industry's most sought-after make-up artists. He has served as make-up department head and designer on such films as
The Fighter, 8 Mile, Sicario, Nightcrawler, Prisoners, Nocturnal Animals, Stronger, Blade Runner 2049
, and as personal make-up artist to Daniel Craig on
Skyfall and Spectre
. Recent work includes
Dune
 (directed by Denis Villeneuve), 
First Man
...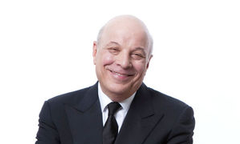 TRIBUTE AND CONCERT WITH COMPOSER Charles Fox
Legendary Oscar-nominated, Emmy and Grammy winning composer and songwriter Charles Fox is this year's recipient of the Legacy Composer Award for his decades-long career spanning film, television, recorded music and theater. Fox has composed themes for such classic TV shows as The Love Boat, Happy Days, Wonder Women and Laverne and Shirley.  His film scores including,  
Barbarella, Foul Play, Victory at Entebbe, and Nine to Five
.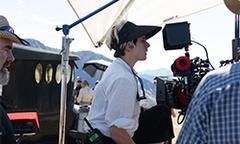 AWARD PRESENTATION & CONVERSATION w/ Cinematographer Ari Wegner
Immediately following screening of
THE POWER OF THE DOG
.
MFF is honored to present Cinematographer Ari Wegner with this year's DISTINGUISHED CINEMATOGRAPHER AWARD for her exceptional commitment to her craft and work on the stunningly shot MFF Closing Night film
THE POWER OF THE DOG
from director Jane Campion. Wegner's career spans both television and film.