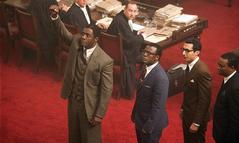 Mandela: Long Walk to Freedom
CENTERPIECE FILM with Special Musical Performance Following Screening
Mandela: Long Walk to Freedom
is based on South African President Nelson Mandela's autobiography of the same name, which chronicles his early life, coming of age, education and 27 years in prison before becoming President and working to rebuild the country's once segregated society...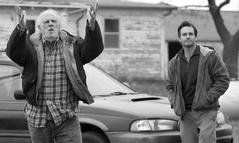 Nebraska
OPENING NIGHT FILM
A cantankerous and broken man (Bruce Dern, winner of the Best Actor prize at Cannes for his performance) is estranged from his wife and grown sons. But when he believes that he's won a mail-order sweepstakes prize, his younger son (Will Forte) agrees to take him on a journey to claim the non-existent treasure...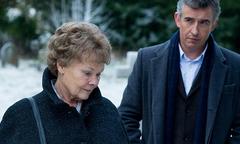 Philomena
Based on the 2009 investigative book by BBC correspondent Martin Sixsmith, The Lost Child of Philomena Lee,
Philomena
focuses on the efforts of Philomena Lee (Judy Dench), mother to a boy conceived out of wedlock — something her Irish-Catholic community didn't have the highest opinion of — and given away for adoption in the United States...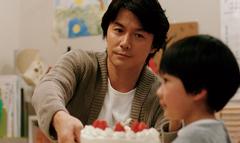 Like Father, Like Son
Would you choose your natural son, or the son you believed was yours after spending 6 years together? The globally acclaimed director, Hirokazu Kore-Eda, with both humor and sensitivity, follows a family's unimaginable torment after a shocking phone call from the hospital where their son was born...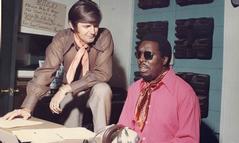 Muscle Shoals
"Now Muscle Shoals has got the Swampers. And they've been known to pick a song or two." The name of this small Alabama town located along the Tennessee River is immortalized in the lyrics of Lynyrd Skynyrd's "Sweet Home Alabama".
Muscle Shoals
, a beautifully crafted documentary, tells the story of the unlikely breeding ground for some of America's most creative and vibrant music...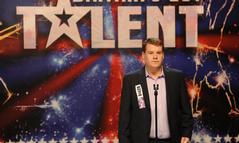 One Chance
Most people only dream about becoming a famous superstar, but against all odds one man from Wales did just that. From Director David Frankel (
Devil Wears Prada
), One Chance is the uplifting, true story of Paul Potts, a shy, bullied shop assistant by day and an amateur opera singer by night...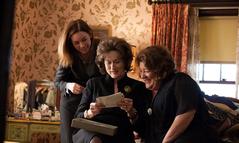 August: Osage County
Based on the Pulitzer Prize-winning play by Tracy Letts,
August: Osage County
tells the dark, hilarious and deeply touching story of the strong-willed women of the Weston family, whose lives have diverged until a family crisis brings them back to the Midwest house they grew up in. Extraordinary performances from an all-star ensemble cast which includes Meryl Streep, Julia Roberts, Sam Shepard...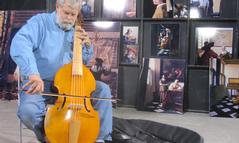 Tim's Vermeer
Tim Jenison, a Texas based inventor, attempts to solve one of the greatest mysteries in all art: How did 17th century Dutch Master Johannes Vermeer ("Girl with a Pearl Earring") manage to paint so photo-realistically -- 150 years before the invention of photography? The epic research project Jenison embarks on to test his theory is as extraordinary as what he discovers...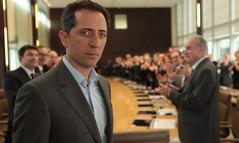 Capital
At the age of 80, Academy award-winng director Costa-Gravas (
Z, Missing
) is still going strong. His latest film, Capital (
Le Capital
) is a financial and political thriller set in the world of international finance. Starring Gabriel Byrne (
Spider
) and Gad Elmaleh (
Midnight In Paris
), it's about an ambitious young executive who takes charge of a large European investment bank, lays off many of his employees...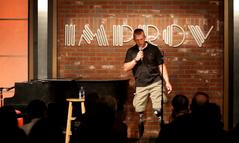 Comedy Warriors
In the documentary,
Comedy Warriors - Healing Through Humor
, five severely wounded Iraq/Afghanistan veterans were given the opportunity to explore their experiences through the healing power of humor. This film follows their journey as they work with professional comedy writers...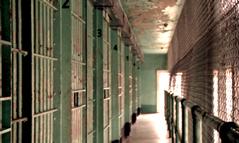 Lost for Life
In the United States today, more than 2,500 individuals are serving life-without-parole sentences for crimes they committed when they were 17 years old or younger. Children as young as 13 are among the thousands serving these sentences. Lost for Life, tells the stories of these individuals, of their families' and of the families of victims of juvenile murder.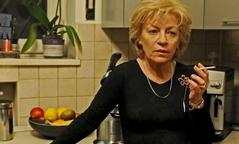 Child's Pose
Winner of the Golden Bear at the Berlin Film Festival,
A Child's Pose
, is the story of a woman of privilege in Bucharest, Romania, who after learning that her son could now face a long term prison sentence for a hit and run car accident that kills a young boy...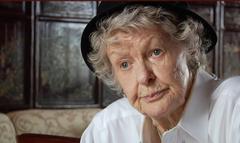 Elaine Stritch: Shoot Me
At 87, Broadway legend Elaine Stritch is still going strong, dominating the stage in her one woman cabaret act, torturing Alec Baldwin on 30ROCK, giving us her take on aging, her struggle with alcohol and diabetes, and the fear of leaving the follow spot behind. Candid reflections about her life are punctuated with rare archival footage...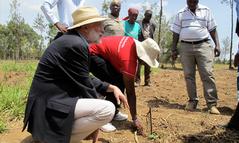 Slow Food Story
Twenty five years ago, an Italian named Carlo Pettrini invented the Slow Food movement from his hometown of Bra, Italy as a resistance to fast food that was threatening local cuisine all over the planet. The movement is now in 150 countries with 100,000 members, transforming the eating habits of people worldwide...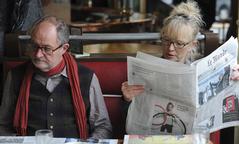 Le Week-end
In
Le Week-end
, Jim Broadbent (
Another Year, Iris
) and Lindsay Duncan (
Alice in Wonderland, Mansfield Park
) play a long-married middle-class British couple who attempt to reinvigorate their marriage by visiting Paris for the first time since their honeymoon. While there, they run into an old friend (Jeff Goldblum) who acts as a catalyst for them to recapture their youthful fearlessness...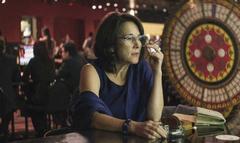 Gloria
Chile's submission this year to the Academy Award,
Gloria
, is the engaging story of a middle aged divorcee (Paulina Garcia) with a irrepressible joie de vivre who longs to find companionship and romance again. She spends her free time dancing the night away at the local clubs. Her infectious spirit captures the attention of a unhappily married former naval officer...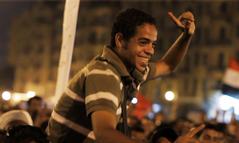 The Square
The Egyptian Revolution has been an ongoing roller coast for the past two and a half years. Through the news, we only get a glimpse of the bloodiest battle, an election, or a million man march. At the beginning of July 2013, the second president was deposed within the space of 2 years...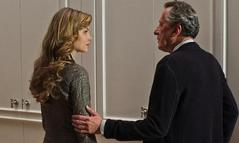 The Best Offer
Directed by the Oscar-winning director of Nuovo Cinema Paradiso and set "somewhere in Habsburg, Italy",
The Best Offer
tells the story of an eccentric auctioneer (Oscar winner Geoffrey Rush) who becomes obsessed with a gorgeous, reclusive heiress (Syvia Hoeks).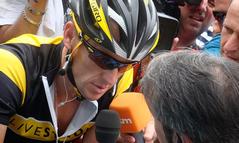 The Armstrong Lie
Lance Armstrong was considered one of the greatest sports figures of all time and put competitive cycling into the global spotlight, by beating cancer and winning the Tour de France seven times. Beginning in 2009, Academy Award winning documentarian Alex Gibney (
Taxi to the Dark Side, Enron
) followed Armstrong for four years chronicling...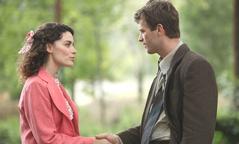 The Butterfly's Dream
This romantic film, written and directed by Yilmaz Erdogan is Turkey's entry for Best Foreign Language Film at the 2014 Oscars. Set in the 1940's against the backdrop of wartime Turkey and inspired by a true story, two young poets fall for the same beautiful aristocratic girl and decide to make a bet...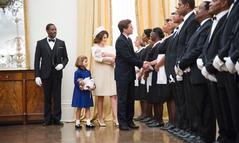 Lee Daniels' The Butler
Lee Daniels' The Butler
is set against the tumultuous political backdrop of 20th century America. Academy Award® nominated director Lee Daniels' (
PRECIOUS
) epic drama tells the story of fictional White House butler Cecil Gaines (Forest Whitaker), who serves during seven presidential administrations between 1957 and 1986...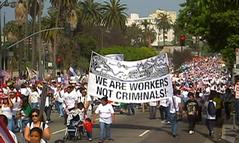 Harvest of Empire
A powerful, award-winning documentary that exposes the direct connection between the long history of U.S. intervention in Latin America and the immigration crisis we face today. Adapted from the landmark book written by journalist Juan Gonzalez, the film tells the story of an epic human saga that is largely unknown.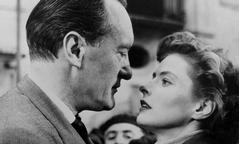 Journey To Italy
Italian Director Roberto Rossellini's Journey to Italy, starring Ingrid Bergman and George Sanders, was originally released in 1954. The film, now beautifully digitally restored, examines the breakdown of the troubled marriage of a wealthy and sophisticated English couple as they travel to Naples, Italy to sell a deceased uncle's villa...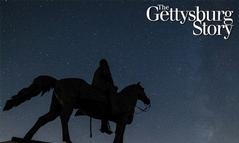 Gettysburg
Free Screening open to everyone on a first come, first serve basis.
November 19th, 2013 marks the 150th anniversary of President Abraham Lincoln's famous Gettysburg Address. A new film, The Gettysburg Story, dramatically tells the history leading up to that speech, and of the greatest battle fought in the Western Hemisphere that took place in the town just four months earlier...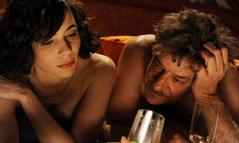 The Gambler Who Wouldn't Die
Directed by Oscar-nominated actor, Giancarlo Giannini (
Casino Royale,/i>) this is a story about a gambler (played by Giancarlo Giannini) who loses a lot of money at a poker game. His creditor (F. Murray Abraham) offers to pay his debt if he acts as prey to a manhunt. He has 20 minutes to escape. He survives, but emerges with an obsessive compulsive desire of being chased...