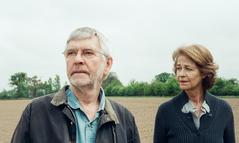 45 YEARS
From director Andrew Haigh (
Weekend
), comes a rare gem of a film that is both poignant and unsettling. A week before their 45th wedding anniversary, Kate (Charlotte Rampling) and Geoff (Tom Courtenay) find their marriage shaken to its core by the unexpected arrival of a letter. The body of Geoff's long-deceased girlfriend has been discovered frozen inside a glacier in the Swiss Alps, half a century after a disastrous accident.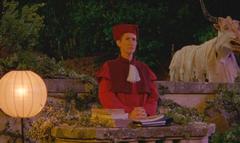 ARABIAN NIGHTS (Vol. 2, "The Desolate One")
This film is Portugal's submission to the Oscars -- and to celebrate -- the Embassy of Portugal invites filmgoers to drop by after the screening for a delicious tasting of Portuguese wine. "The Desolate One", the second volume of acclaimed director Miguel Gomes' trilogy, ARABIAN NIGHTS, has been garnering top accolades and awards at international film festivals, including the Cannes Film Festival.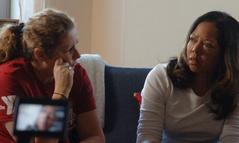 THE ARMOR OF LIGHT
Reverend Rob Schenck is an Evangelical minister trying to find the courage to preach about the growing toll of gun violence in America. An anti-abortion activist and fixture on the political far right, Schenck breaks with orthodoxy by questioning whether being pro-gun is compatible with being pro-life. Along the way, he meets Lucy McBath, the mother of Jordan Davis, an unarmed teenager who was murdered in Florida.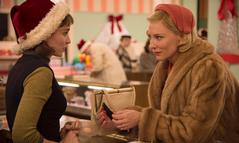 CAROL
It's Christmastime and the Manhattan department store where Therese (Rooney Mara) works as a shopgirl is bustling. An elegant, older woman, Carol (Cate Blanchett), is shopping for a gift for her young daughter. Their attraction is instantaneous. When Carol leave her gloves behind and Therese returns them, a friendship develops that quickly grows into a daring and undeniable passion.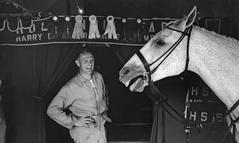 HARRY & SNOWMAN
Dutch immigrant, Harry deLeyer, journeyed to the United States after World War II and developed a transformative relationship with a broken down plow horse he rescued off a truck bound for the glue factory. He paid eighty dollars for the horse, named him Snowman, and made him part of his family. In less than two years, Harry and Snowman went on to win the triple crown of show jumping, beating the nation's blue bloods.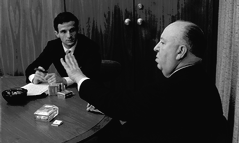 HITCHCOCK/TRUFFAUT
In 1962, Francois Truffaut persuaded Alfred Hitchcock to sit with him for a weeklong interview in which the great British director would share with his young admirer the secrets of his cinema. Based on the original recordings of this meeting used to produce the seminal book
Hitchcock/Truffaut
-- this film revisits the greatest cinema lesson of all time...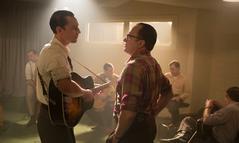 I SAW THE LIGHT
Tom Hiddleston (
The Avengers
) gives a spot-on and irresistible performance as legendary country singer Hank Williams. Hard-living and hard-drinking Hank pours his heart into his writing and records some of country music's most memorable songs, before his untimely death at the age of 29. Charming and beloved by his audiences, Hank fares less well in his love life. Elizabeth Olsen is perfectly cast as Audrey, Hank's long-suffering, first wife.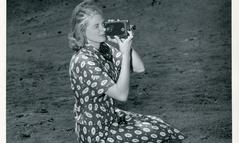 INGRID BERGMAN: IN HER OWN WORDS
On the 100th anniversary of her birth, fans of the legendary actress are in for a treat with this riveting documentary, INGRID BERGMAN: IN HER OWN WORDS. A wealth of never-before-seen archival material including personal journals, letters, home movies, and early screen tests paint a revealing and intimate portrait.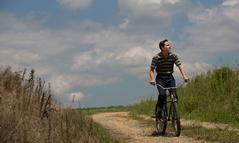 ITHACA (WORLD PREMIERE!)
Meg Ryan makes her directorial debut with ITHACA, based on Pulitzer Prize winner William Saroyan's 1943 novel,
The Human Comedy
. It's a coming of age story as seen through the lens of war -- the goodness and sacrifice of people and the pain of loss. Filmed in Virginia, Ryan has crafted a moving and beautifully rendered story about Homer Macauley, a young bicycle messenger determined to be both the best and the fastest.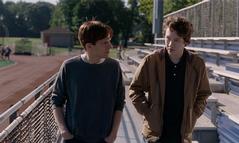 LOUDER THAN BOMBS
From the talented Norwegian director, Joachim Trier, comes a complex and beautifully crafted film about a widower (Gabriel Bryne) and his two sons (Jesse Eisenberg, Devin Druid) trying to come to terms with the death of their wife and mother, a famous war photographer. Isabelle Reed (Isabelle Huppert) leaves behind a family reeling with dysfunction and many unanswered questions.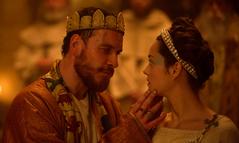 MACBETH
In the latest screen adaption of the great Shakespearean tragedy, director Justin Kurzel's Macbeth is bold, visceral, and visually stunning. As Macbeth, Michael Fassbender (
Steve Jobs, 12 Years a Slave
) delivers a powerful and fierce performance in this dark drama of all-consuming passion and ambition, set in the medieval, war torn Scottish highlands.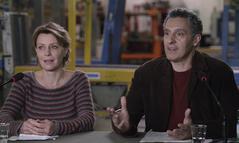 MIA MADRE (MY MOTHER)
Start you film-going day with complimentary coffee and delicious Italian Biscotti - and then sit back and be thoroughly engaged by the latest work from acclaimed Italian filmmaker Nanni Moretti. This semi-autobiographical story of a film director (wonderfully portrayed by Margherita Buy) is highly entertaining and moving -- as she tries to balance the typical production woes of her latest project with the emotional turmoil...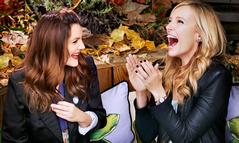 MISS YOU ALREADY
Milly (Toni Collette) and Jess (Drew Barrymore) are best friends. Inseparable since childhood, they can't remember a time they didn't share everything — secrets, clothes, even boyfriends — but nothing prepares them for the day Milly is hit with life-altering news. MISS YOU ALREADY celebrates the bond of true friendship that can be sorely tested, but ultimately remain unbroken even in life's toughest moments.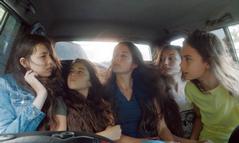 MUSTANG
It's early summer in a coastal Turkish village on the Black Sea, where five beautiful young orphaned sisters are living with their grandmother and uncle. The carefree girls are spotted by a neighbor as they play innocently with some male classmates. The damage has been done and their unbending guardians immediately start arranging marriages for them. The girls become prisoners in their own home and are forced to take virginity tests.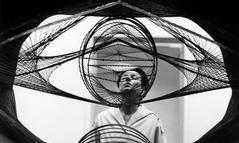 PEGGY GUGGENHEIM: ART ADDICT
One of the most fascinating art-world characters, while not an artist herself, gets her due in PEGGY GUGGENHEIM: ART ADDICT. A daughter of immigrants who found fortune in the US, Peggy preferred the company of people who were rich with creative ideas rather than money. Those in her inner circle included Marcel Duchamp, Jackson Pollock and Max Ernst (whom she married).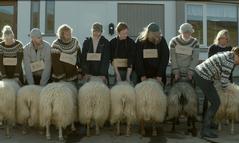 RAMS
In a remote Icelandic village, two estranged bachelor brothers live next door to one another. Gummi and his older sibling, Kiddi, are both sheepherders. They haven't spoken to one another for 40 years. Their only means of communication is a sheep dog that carries messages between them. As the film opens, the brothers are competing in a local competition for best ram. Their lives are desolate and harsh...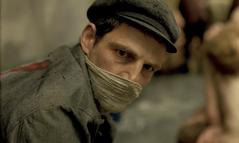 SON OF SAUL
It is October 1944 in Auschwitz-Birkenau. Saul Ausländer is a Hungarian member of the Sonderkommando, the group of Jewish prisoners isolated from the camp and forced to assist the Nazis in the machinery of large-scale extermination. While working in one of the crematoriums, Saul discovers the body of a boy he believes to be his son.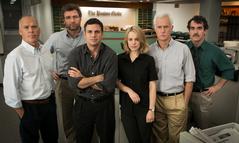 SPOTLIGHT
This year's breakout hit is already generating lots of well-deserved Oscar buzz. Director/Writer Tom McCarthy (
The Visitor, The Station Agent
) helms a superbly-told dramatic account of the team of Boston Globe reporters (Michael Keaton, Mark Ruffalo, Rachel McAdams) known as Spotlight, who doggedly pursue the Catholic Church's decades long cover-up of more than 90 pedophile priests.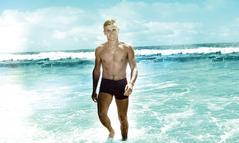 TAB HUNTER CONFIDENTIAL
In the 1950s, Tab Hunter is number one at the box office and number one on the music charts. He's also Hollywood's most sought-after star and America's boy next door. Natalie Wood, Debbie Reynolds and Sophia Loren are just a few of the actresses to whom he is romantically linked. Nothing, it seems, can damage his skyrocketing career. Nothing, that is, except for the fact that Tab Hunter is gay. Now, Tab Hunter's secret is out.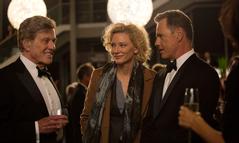 TRUTH
Based on veteran journalist Mary Mapes' 2005 memoir, Truth and Duty, this political thriller reveals how a news report of national importance is doggedly put together, piece by piece, only to be unraveled by a storm of accusation and criticism. Mary Mapes (Cate Blanchett) a tough, award-winning, news reporter, follows a tip regarding evidence of how George W. Bush may have used his connections in order to avoid combat.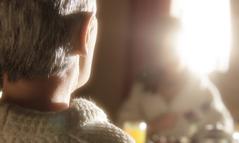 ANOMALISA
It took ten years and a Kickstarter campaign for Charlie Kaufman, the acclaimed screenwriter of
Being John Malkovich, Adaptation, and Eternal Sunshine of the Spotless Mind
, to complete
Anomalisa
. Kaufman uses stop-motion figures, who speak in the same monotone voice, for his inventive tale of Michael Stone, a motivational speaker trapped inside a meaningless life.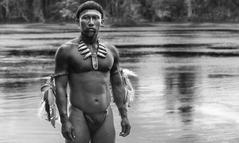 EMBRACE OF THE SERPENT
This stunning film, shot in black and white, follows Karamakate, an Amazonian shaman who is the lone survivor of his tribe. Theo, a German explorer, is deathly ill and needs his help finding a sacred healing plant. Karamakate refuses; he has nothing but contempt for the white man whom he blames for the obliteration of his people. But when Theo tells him that he knows where there are surviving members of his tribe, he relents.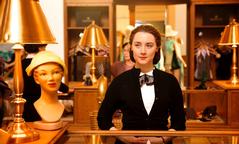 BROOKLYN
When Ellis Lacey (Saoirse Ronan) is offered the chance to go to America, she doesn't hesitate, leaving behind her mother, beloved sister, and small Irish village. It's the early 1950's. She's full of conflicting emotions -- eager to embrace a future full of promise, but also lonely for the familiarity of home. When Ellis falls in love with Tony (Domhnall Gleeson), a warm and handsome Italian, she envisions them building a new life together.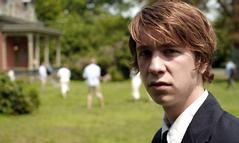 THE PREPPIE CONNECTION
Tobias (
Thomas Mann, Me and Earl
and the
Dying Girl
) is pressured by his mother to attend an elite private school. A working class prodigy, he knows he's never going to fit in with all the rich kids at Sage Hall – or get the beautiful, elusive girl of his dreams. But that changes when Tobias figures out that he can get his classmates something they want – drugs. With his clueless friend, an ambassador's son, Tobias travels to Colombia...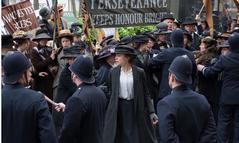 SUFFRAGETTE
SUFFRAGETTE is a moving drama that will empower all who are striving for equal rights in our own day and age. The year is 1912. In the U.K., the Suffragettes are taking to the streets with the rallying cry of "Votes for Women". Maud Watts (stirringly played by Carey Mulligan) is a working-class wife and mother who has toiled in the laundry since she was 7 years old...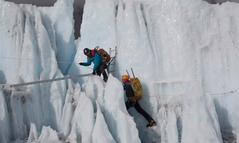 Sherpa
At 6:45 am on April 18, 2014, a 14 million ton block of ice crashed down onto the most treacherous part of the route leading to the summit of the world's tallest mountain. Sixteen Sherpas were killed. It was the worst tragedy in the history of Mount Everest, provoking a tense reappraisal about the role of Sherpas in the lucrative Everest industry.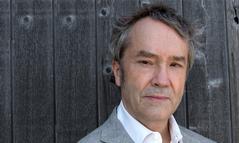 CONCERT HONORING RENOWNED FILM COMPOSER CARTER BURWELL
The Loudoun Symphony Orchestra performs the world premiere of suites from films scored by Carter Burwell, accompanied by film clips. Selections include some of Burwell's most memorable scores:
Rob Roy, Twilight, Gods and Monsters
; his collaborations with the Coen Brothers including
Barton Fink, The Mann Who Wasn't There, True Grit, and Miller's Crossing
and his most recent work...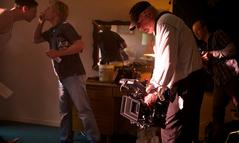 FILM TRIBUTE AND CONVERSATION WITH CINEMATOGRAPHER DANTE SPINOTTI
Academy award nominee Dante Spinotti has brought his unique cinematic eye to more than sixty films including
LA Confidential, Heat, The Insiders, Manhunter, Public Enemies
, and
The Last of the Mohicans
. Producer Dino De Laurentiis first recognized Spinotti's talent, bringing him to the U.S. from Italy in 1986 to shoot Manhunter.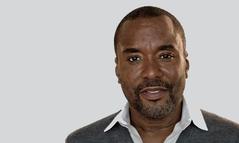 CONVERSATION WITH LEE DANIELS
Middleburg welcomes back Lee Daniels, the writer, director and co-creator of Empire, Fox Television's blockbuster original series. Daniels was previously at MFF in 2013 with his critically acclaimed film,
The Butler
. Daniels will talk about his creative process and influences, pushing the edge of the envelope, and breaking down racial and LGBT stereotypes.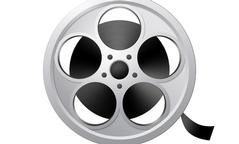 PANEL ON FILM DISTRIBUTION AND FINANCING
In today's ever changing landscape of film production, how are films being financed and distributed? And what if you're just starting out? How do you convince a financial backer to take a chance on your film? Hear from leaders in the film world on the ins-and-outs of the financing and distribution process.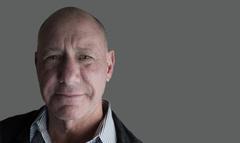 FINE WINE & CONVERSATION #1
Enjoy a glass of delicious Boxwood Estate wine as you sit back for a fascinating conversation with Academy Award nominee and Anonymous Content CEO Steve Golin. His accomplishments in the music video, television, and film industry are legendary. He's known for his keen eye for strong, commercial material and talent. Among the careers he helped launched are David Lynch and Spike Jonze.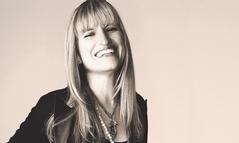 FINE WINE & CONVERSATION #2
Enjoy a glass of delicious Boxwood Estate wine and join Vanity Fair Special Correspondent Maureen Orth for a conversation with director Catherine Hardwicke, whose groundbreaking achievements include the highest grossing opening weekend for a female director. From her directorial debut with
Thirteen
to the megahit
Twilight
(which made over $400 million dollars) Hardwicke serves as a role model for women in Hollywood.