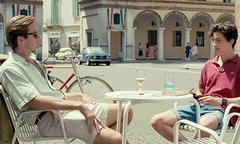 CALL ME BY YOUR NAME
Directed by Luca Guadagnino, this is a stunningly beautiful and transcendent tale of first love. It's the summer of 1983. Elio (Timothée Chalamet), a precocious 17-year-old American boy is summering with his parents in a northern Italian villa. Everything changes with the arrival of Oliver (Armie Hammer), his professor father's handsome and charming researcher. Based on the acclaimed novel by André Aciman.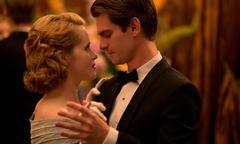 BREATHE
Actor Andy Serkis makes his directorial debut with the remarkable true story of Robin, a dashing ex-British Army officer and his beautiful aristocratic wife, Diana. Seeking adventure, the young couple travel to Kenya, where Robin, contracts polio, leaving him paralyzed from the neck down. Despite a devastating diagnosis giving her husband weeks to live, Diana refuses to give up hope. With Andrew Garfield (Hacksaw Ridge) and Claire Foy(The Crown).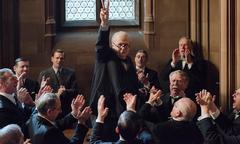 DARKEST HOUR OPENING NIGHT - SOLD OUT
May 1940.  Hitler's army is rapidly advancing across Europe. With German soldiers days away from British shores, Winston Churchill (a magnificent Gary Oldman) is appointed Prime Minister of England. He faces fierce resistance from Parliament pushing him to negotiate with the seemingly unstoppable enemy forces. Dramatic scenes unfold like a suspense-filled thriller.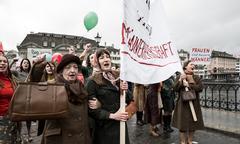 THE DIVINE ORDER
In 1970, the feminist movement in the U.S. is in full swing. In Switzerland, women still can't vote, their politicians and clergy explaining that it's simply The Divine Order. A provincial village outside Zurich becomes an unlikely battleground for women's suffrage. At the forefront is Nora, an unassuming housewife and mother of two young boys. Defying her husband, she takes to the streets, leading the local women in a strike.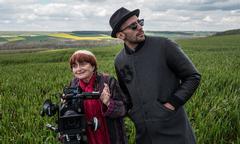 FACES PLACES
Named Best Documentary at the 2017 Cannes Film Festival, Faces Places, is a delightful and unlikely collaboration between legendary filmmaker Agnes Varda, age 89, and a 33-yr.old street photographer known as JR. They roam the French countryside in a large van (which also serves as a mobile photo booth), stopping in small villages, creating life size portraits, and engaging in conversation with local residents.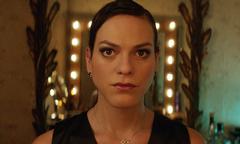 A FANTASTIC WOMAN
Chilean Director Sebastien Lelio (Gloria) has crafted a heart-wrenching portrait of Marina, a woman vilified by society, yet possessing a fierce resilience and determination in the face of profound loss. When her 57-yr. old lover dies suddenly. Marina is forbidden to attend his funeral and is physically assaulted and humiliated by his son. Featuring the talented transgender actress, Daniela Vega as Marina. Chile's foreign language submission to the Oscars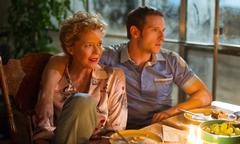 FILM STARS DON'T DIE IN LIVERPOOL
When Peter Turner was a young aspiring actor, he embarked on a passionate romance with Gloria Grahame, an eccentric, much older, faded Hollywood starlet. Four-time Oscar nominee Annette Bening and Jamie Bell (Billy Elliott) are perfectly cast in this poignant adaption of Turner's memoir about his unorthodox romance.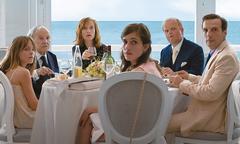 HAPPY END
Director Michael Haneke won the Palme D'Or and Oscar for Best Foreign Language film in 2012 for his film Amour. Five years later, he returns with his latest film and partial sequel – a dark comedy with the ironic title Happy End. The bourgeois Laurent family are living in a mansion in Calais, France as the city's refugee crisis is growing out of control.
Austria's submission to the Oscars.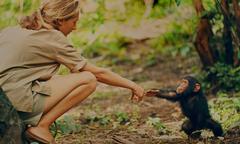 JANE
As a child, Jane Goodall dreamed of going to Africa and living with the animals. At the age of 26, Goodall's dream came true when she arrived in a remote area of northern
Tanzania to study the chimpanzees. Spectacular 16 mm footage, recently discovered in the National Geographic archives, paints a riveting portrait of trailblazing conservationist Jane Goodall.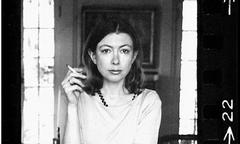 JOAN DIDION: THE CENTER WILL NOT HOLD
For more than 50 years, literary icon Joan Didion has chronicled the ebb and flow of America's cultural and political tides — as well as her own personal story, struggles, and life changes. Using a treasure trove of never before seen archival footage, her nephew, actor Griffin Dunne, has crafted an extraordinary and intimate documentary about his "Aunt Joan".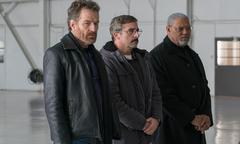 LAST FLAG FLYING
Directed by Richard Linklater and featuring the triple threat team of Bryan Cranston as hard-drinking Sal, Steve Carell as former Navy medic "Doc", and Laurence Fishburne, as the measured Reverend Mueller. Thirty years after serving together in Vietnam, they're reunited over a personal tragedy. Doc's son, a young Marine, has been killed in the Iraq invasion. Doc wants to bring him home and enlists his old war buddies to help him.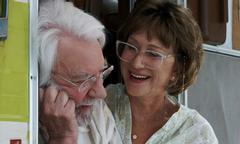 THE LEISURE SEEKER
John, a retired high school English teacher, has lost much of his memory, but can still quote Hemingway and James Joyce. Ella, a spunky, transplanted Southerner with the gift of gab, is battling cancer. Now, facing an uncertain future, they sneak off for one last road trip in their beloved RV, nicknamed "The Leisure Seeker". Directed by Paolo Virzi and featuring acting virtuosos Helen Mirren and Donald Sutherland.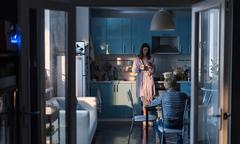 LOVELESS
Russia's Oscar submission is a riveting tale of a failed marriage and a missing child that's also a powerful allegory for post-Soviet Russia and today's society-at-large. As the marriage of salesman Boris and hard-edged salon-owner Zhenya unravels, their 12-year-old son Alyosha absorbs the pain of the bitter break-up. When the boy suddenly vanishes without a trace, the couple has no choice but to unite in his rescue.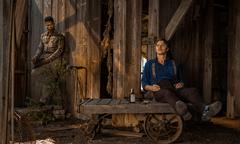 MUDBOUND
Writer/Director Dee Rees' masterful and epic drama is set in post-World War II Jim Crow Mississippi. Rising Delta floodwaters and simmering racial tensions greet a pair of returning fellow veterans—one white and one black—as they navigate a quagmire of social codes in an unforgiving landscape. The film powerfully depicts the ongoing struggle to extricate American society from a legacy of injustice.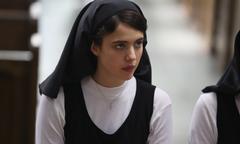 NOVITIATE
Writer/director Maggie Betts' feature debut is a coming-of-age story about Cathleen, a teenage girl who falls "in love" with God. Set in the 1960s as the Catholic Church is roiled by the reforms of Vatican II, Cathleen and her sister novitiates are confronted with an institution in turmoil, and as they wrestle with issues of faith, passion, and devotion.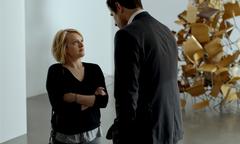 THE SQUARE
Ruben Ostulund, director of the wildly popular Force Majeure, delivers a no-hold barred satire set in the contemporary art world. Christian, a renowned curator, is full of good intentions - but things derail when his latest museum installation doesn't measure up to its PR hype. Winner of the Palme D'Or at this year's Cannes Film Festival and Sweden's submission to the Oscars.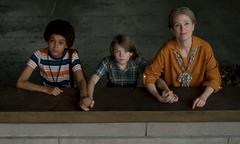 WONDERSTRUCK
Director Todd Haynes (Carol) Intertwines the stories of two star-aligned deaf runaway children separated by generations, weaving a tale of wonder and hope, In 1928, Rose escapes her New Jersey home to find her missing screen-star mother in bustling New York City. Fifty years later, following a tragedy, young Ben makes the same trek on a bus from Minneapolis to New York. Based on author Brian Selznick's book of the same name.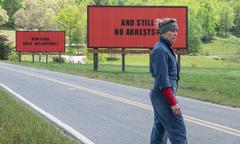 THREE BILLBOARDS OUTSIDE EBBING, MISSOURI
Mildred Hayes (the incomparable Frances McDormand) is outraged that months have passed and there's still no arrest for her daughter's murder. The tough-as-nails Hayes takes matters into her own hands - arranging for three huge billboards to be put up just outside of town with a pointed message for the widely admired chief of police, Sheriff Bill Willoughby. (Woody Harrelson).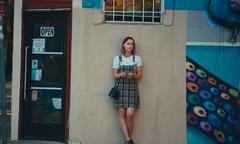 LADY BIRD
This uproarious comedy is the impressive directorial debut of actress Greta Gerwig (Frances Ha). Gerwig also penned the script for this coming-of-age story starring a perfectly cast Saoirse Ronan (Brooklyn). "Lady Bird" is the name Christine, a high school senior at an all-girls Catholic high school in Sacramento, prefers to be called. A terrific ensemble cast including Laurie Metcalfe, Tracey Letts, Lucas Hedges, and Beanie Feldstein.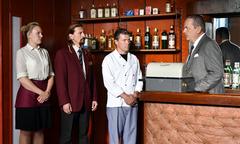 THE OTHER SIDE OF HOPE
Acclaimed Finnish Director Aki Kaurismaki brings his drole humor to the interweaving stories of two men living in Helsinki. Wikstrom, a middle-aged salesman, wins big at poker, leaves his wife, and buys a rundown restaurant. Khaled, a Syrian refugee arrives by coal freighter, seeking asylum. He's met with indifference my immigration and threatened by local street thugs. Eventually, these two disparate characters cross paths.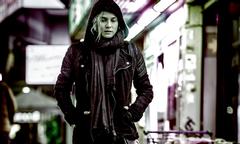 IN THE FADE
In this grippling revenge thriller, Katja's life changes instantly when her husband and son suddenly die in a bombing. The police arrest two suspects - a young neo-Nazi couple. Coping with overwhelming grief, Katija seeks justice no matter what it takes. Diane Kruger, appearing in the her first German language film, received the Best Actress prize at the 2017 Cannes Film Festival. Directed by Faith Atkins, this is Germany's submission to the Oscars.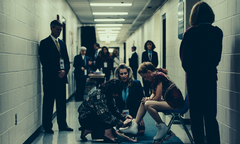 I, TONYA
After O.J Simpson., she may be the most famous villain in the sports world. In 1994, Olympic figure skater Tonya Harding (Margot Robbie) made headlines around the world when she was accused of helping mastermind the brutal attack on fellow skater Nancy Kerrigan. Director Craig Gillespie's dark comedy is sensational, a surprising and highly entertaining account of the rise and ultimate demise of Tonya Harding.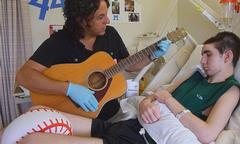 MUSIC GOT ME HERE
In a freak snowboarding accident, Middleburg, VA resident, Forrest Allen, suffers a traumatic brain injury that leaves him unable to speak or walk for nearly two years. Desperate to keep their son connected to the world, his parents reach out to Tom Sweitzer, Forrest's former music teacher who's just received a degree in music therapy. Tom credits music with saving his own life and he's determined to help Forrest find his voice.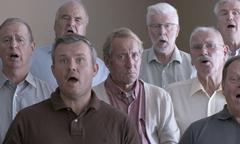 UNDER THE TREE
The shade from the area's only tree is the cause of a simmering feud between two neighboring families living in the suburbs of Iceland. The tree's proud owners won't trim its branches which cast a large shadow on their neighbor's backyard, where the woman of the house likes to sunbathe. Tempers flare and things soon spin wildly out of control in this absurd, astute and absolutely hilarious dark comedy. Iceland's submission to the Oscars.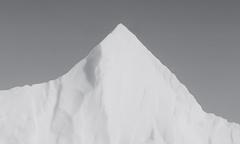 MELTDOWN
For 30 years, renowned photographer Lynn Davis has turned her camera on the magnificent landscape of Greenland, considered "ground zero" for global warming. Davis returned recently to Greenland with climate change expert Tony Leiserowitz, where they witness the giant icebergs melting before their eyes -- and explore the implications for the planet.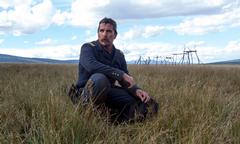 HOSTILES
Set in 1892, HOSTILES tells the story of legendary Army Captain (Christian Bale), who reluctantly agrees to escort a dying Cheyenne war chief and his family back to tribal lands. Making the harrowing and perilous journey, the former rivals encounter a young widow (Rosamund Pike), whose family was murdered. Together, they must join forces to overcome the punishing landscape and hostile forces they encounter along the way.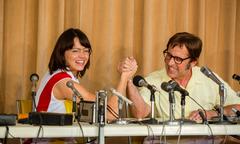 BATTLE OF THE SEXES
It was billed as the "Battle of the Sexes"– pitting women's world champion Billie Jean King (Academy Award winner Emma Stone) former men's champion and self-proclaimed male chauvinist Bobby Riggs (Steve Carell). Join directors Valerie Faris & Jonathan Dayton for Q & A following this special screening. Score by this year's composer honoree Nicholas Britell.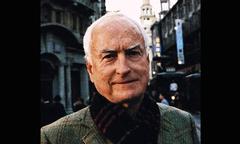 Conversation with James Ivory
Over the past five decades, director and writer James Ivory has made seventeen theatrical films under the banner of Merchant Ivory Productions, including Howard's End, Room With a View, and The Remains of the Day. Merchant Ivory films have received six Academy Awards. Longtime NY Times film and literary critic Janet Maslin hosts a conversation with James Ivory, the recipient of MFF's 2017 Legacy Award.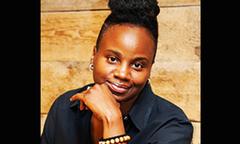 Conversation with Dee Rees
Dees Rees, recipient of the MFF 2017 "Visionary" Award, talks with director Lee Daniels (The Butler, Empire) about her creative process and artistic choices. Rees achieved critical acclaim with her narrative feature Pariah, which premiered at the 2011 Sundance Film Festival. Rees returns to the big screen with her most amibitious film yet, the critically acclaimed, epic drama Mudbound.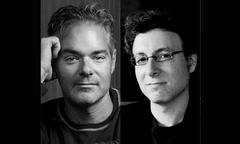 Master Class:  Film Scoring with Nicholas Britell & Marco Beltrami
Two Academy Award nominated composers: Nicholas Britell, this year's Middleburg distinguished composer honoree, and Marco Beltrami, MFF's 2014 honoree, take you inside their creative process scoring Oscar-winning films including Moonlight and The Hurt Locker.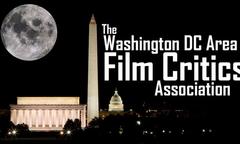 Talk Back to the Critics
You know that movie with the great reviews that you couldn't stand? Or the one the critics panned that you watch whenever it comes on cable?  This is your chance to talk back to the critics!  Tell them what they missed and where they were wrong. Join local critics Travis Hopson (NewsChannel 8, WETA Around Town), Susan Wloszczyna (rogerebert.com and The Credits), and Nell Minow (Huffington Post).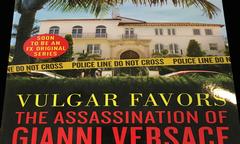 Preview of American Crime Story, Season Two "The Assassination of Gianni Versace"
As the line between movies and television continues to blur, one of the most anticipated television series in 2018 is Season Two of FX's American Crime Story. Based on the book "Vulgar Favors" by Vanity Fair special correspondent Maureen Orth.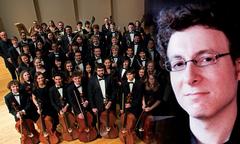 A SYMPHONY ORCHESTRA CONCERT Tribute to Nicholas Britell
Shenandoah Conservatory Symphony Orchestra performs scores by Academy Award©-nominated composer Nicholas Britell, including Battle of the Sexes, Moonlight, The Big Short, and 12 Years a Slave. Britell will perform two solo piano pieces and discuss his creative process.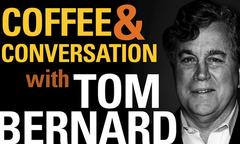 Coffee & Conversation with Tom Bernard
As Co-President & Co-Founder of Sony Pictures Classics, has distributed (and frequently produced), some of the best independent movies over the past three decades. Bernard's films have received 163 Academy Award nominations and 37 wins.  Join Tom Bernard for a fascinating and candid conversation on the changing film industry.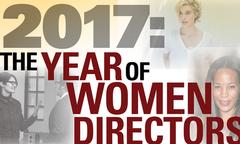 Sunday Morning Conversation:  "The Year of Women Directors"
Join leading women film directors and The Washington Post Film Critic Ann Hornaday for a fascinating conversation how the challenges they face and how they are beating the odds and paving the way for other women.