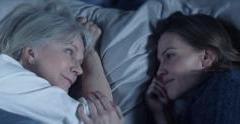 WHAT THEY HAD
Bridget (Hilary Swank) receives an alarming call in the middle of the night from her brother, Nicky (Michael Shannon). Their mother, Ruth (Blythe Danner), has wandered off in a blizzard, wearing little more than a nightgown. With her college-age daughter in tow, Bridget rushes from her home in Los Angeles to Chicago. Ruth is found – safe, but increasingly confused and disoriented...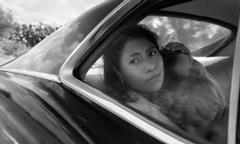 ROMA
OPENING NIGHT FILM
The buzz for Academy Award-winning director Alfonso Cuarón's latest film is for good reason. For the past three decades, Cuarón's films have transported audiences to unfamiliar worlds, including a Victorian girl's school, an infertile dystopian future, Harry Potter's enchanted world and the vast emptiness of outer space. ROMA ​marks Cuarón's first project since the groundbreaking ​Gravity​ in 2013...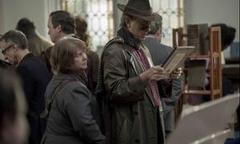 CAN YOU EVER FORGIVE ME?
Based on a true story, CAN YOU EVER FORGIVE ME?, stars Academy Award nominee Melissa McCarthy as Lee Israel, the bestselling celebrity biographer (and cat lover) who made her living in the 1970's and 80's profiling famous women like Katherine Hepburn and Tallulah Bankhead. But Lee's fallen on hard times -- she's out of step with today's marketplace...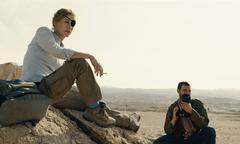 A PRIVATE WAR
In a world where journalism is under attack, Marie Colvin (Academy Award-nominee Rosamund Pike) is one of the most celebrated war correspondents of our time. Colvin is an utterly fearless and rebellious spirit, driven to the frontlines of conflicts across the globe to give voice to the voiceless, while constantly testing the limits between bravery and bravado...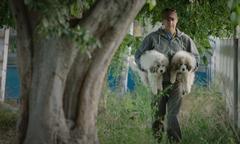 BIGGEST LITTLE FARM
It all began with their rescue dog, Todd, who wouldn't stop barking in their Santa Monica apartment. When the landlord gives them an ultimatum, John Chester, a filmmaker, and his wife Molly, a culinary writer, decide it's to time to make a move and embark on a lifelong dream to own a sustainable farm. They purchase a stretch of depleted farmland about an hour from Los Angeles and wisely seek the advice of an expert named Alan York...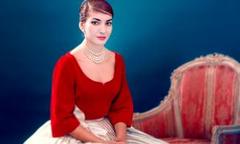 MARIA BY CALLAS
MARIA BY CALLAS uses the legendary singer's own words to tell her remarkable journey from humble Greek immigrant beginnings in New York City to glamorous international superstar and one of the greatest artists of all time. Director Tom Volk spent four years researching and interviewing dozens of Callas's closest friends and associates...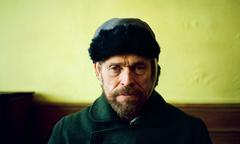 AT ETERNITY'S GATE
Julian Schnabel's
AT ETERNITY'S GATE
is a journey inside the world and mind of a person who, despite skepticism, ridicule and illness, created some of the world's most beloved and stunning works of art. This is not a forensic biography, but rather scenes based on Vincent van Gogh's (Academy Award® Nominee Willem Dafoe) letters, common agreement about events in his life that present as facts, hearsay, and moments that are just plain invented.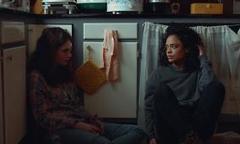 LITTLE WOODS
Ollie (Tessa Thompson) was adopted as a child and grew up in a North Dakota oil boomtown with her sister, Deb (Lily James), and terminally ill mother. While Deb left home and had a child, Ollie stayed behind to care for their mother and began making trips across the Canadian border to get her pain pills through Canada's affordable health care system. Soon, Ollie's supplying pills to strangers...
DIVIDE AND CONQUER: ROGER AILES
Roger Ailes not only reported on and controlled much of the news – he became the news. From his earliest days working on The Mike Douglas Show in the 1960's, Ailes was ambitious, confident, and ruthless. He entered the world of politics by convincing Richard Nixon he could get him elected by managing his media image...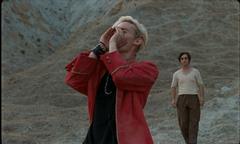 HAPPY AS LAZZARO
In a small, rural Italian village called Inviolata, the tobacco farmers are unaware that by law they are no longer permitted to live as "subjects" under the control of the very rich Marquise Alfonsino De Kuna, also known as "Queen of the Cigarettes". So, they live in ignorance and abject poverty, cut off from the rest of the world...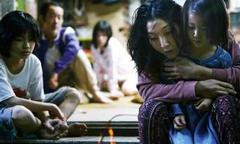 SHOPLIFTERS
Master Japanese director Hirokazu Kore-eda (Like Father, Like Son) returns to the big screen with a heart-wrenching drama focusing on a makeshift family trying to eke out a living with frequent trips to the grocery store -- to shoplift. We first meet Osaumu, a pleasant middle-aged man, when he walks into a supermarket, accompanied by a young boy...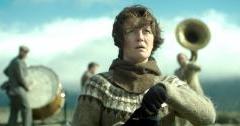 WOMAN AT WAR
Halla, a middle-aged choir director, lives a seemingly ordinary and contented life in her Icelandic village. No one would guess that she's leading a double existence as an eco-terrorist, determined to preserve Iceland's natural beauty from industrial ruin. She sneaks off to the remote and rugged landscape to single-handedly sabotage the country's power grid with a bow and arrow. Known as the "Mountain Woman"...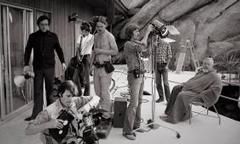 THEY'LL LOVE ME WHEN I'M DEAD
Oscar-winning director Morgan Neville
(​20 Feet from Stardom​) tells the story of legendary director Orson Welles during the final 15 years of his life. No longer the "wonder boy" of Citizen Kane​, Welles in 1970 was an artist in exile looking for his Hollywood comeback with a project called ​The Other Side of the Wind​...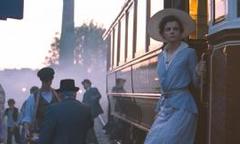 SUNSET
SUNSET, a new film from Laszlo Nemes, the Hungarian director of the Oscar-winning Holocaust drama, SON OF SAUL, is set in Budapest on the eve of World War One. A young woman named Iris Leiter arrives in the Hungarian capital seeking a position as a milliner at a renowned hat store. The shop, which bears her family name, once belonged to her late parents who perished there in a fire...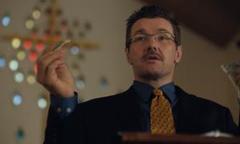 BOY ERASED
FRIDAY SPOTLIGHT FILM
BOY ERASED tells the courageous story of Jared Eamons (Lucas Hedges), the son of a Baptist pastor in a small American town, who must overcome the fallout of being outed to his parents (Nicole Kidman and Russell Crowe). His parents struggle with reconciling their love for their son with their staunchly held beliefs. Fearing a loss of family, friends, and community and still unsure about his identity...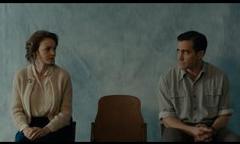 WILDLIFE
14-year-old Joe is the only child of Jeanette and Jerry (Carey Mulligan and Jake Gyllenhaal), a housewife and a golf pro living in a small town in 1960s Montana. When an uncontrolled forest fire rages close to the Canadian border coincides with Jerry losing his job, he decides to join the cause of fighting the fire, leaving his wife and son back home to fend for themselves...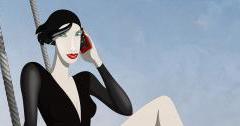 RUBEN BRANDT, COLLECTOR
Ruben Brandt, a famous psychotherapist, is forced to steal 13 paintings from the world's renowned museums and private collections to prevent his suffering from terrible nightmares he has as a result of subliminal messaging he received as a child. Accompanied by his four patients, he and his band of thieves strike regularly and with great success at the world's leading art museums...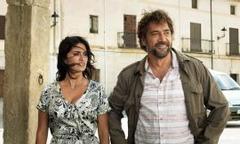 EVERYBODY KNOWS
From Oscar®-winning filmmaker Asghar Farhadi comes a gripping new thriller. Laura (Penélope Cruz) returns to the small Spanish village where she grew up to attend the wedding of her younger sister. Her husband Alejandro (Ricardo Darín) has to remain in Argentina for work, but Laura is accompanied by her free-spirited teenage daughter, Irene, and her young son...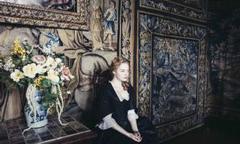 THE FAVOURITE
It's the early 1700's. England is at war with the French. On the throne sits a sickly Queen Anne (Olivia Colman) who has difficulty walking (due to terrible gout) and making decisions. She prefers to spend time with her 17 pet rabbits. Fortunately, her childhood friend, Lady Sarah Churchill (Rachel Weisz) is happy to take over governing the country, while also tending to the Queen's ill health, mercurial temper, and other desires...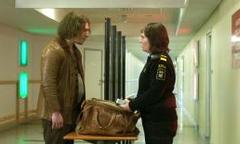 BORDER
Tina has a special talent which makes her invaluable as a border guard. She's able to "smell" when people are fearful or hiding something. She was also born with a strange birth defect – that includes a facial "disfiguration" and a strange scare on her tailbone. As throngs of people pass through her security checkpoint, Tina sniffs out a businessman who's carrying child pornography...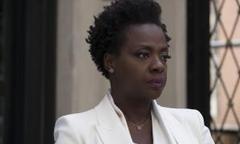 WIDOWS
Steve's McQueen's follow-up to his Oscar-winning Best Picture, 12 Years A Slave, has been highly anticipated – and the visionary director delivers with both a sensational cast and an edge- of-your-seat heist film. When four armed robbers are killed in an explosion during an attempted robbery, their widows – with nothing in common except a debt left behind by their dead husbands' criminal activities...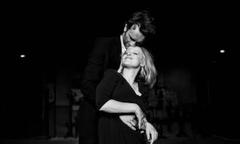 COLD WAR
Pawel Pawlikowski won the best director award at the Cannes Film Festival in May for his passionate love story about a man and a woman who meet in the ruins of post-war Poland. Wiktor, a pianist and musical director, is instantly smitten when he meets Zulu, a beautiful young singer. With vastly different backgrounds and temperaments, they are also mismatched, seemingly unable to live with – or without -- one another...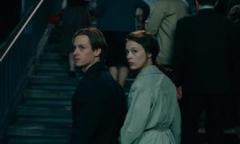 NEVER LOOK AWAY
Inspired by real events and spanning three eras of German history, NEVER LOOK AWAY tells the story of art student, Kurt (Tom Schilling), who as a young child during the Second World War, is introduced to art by his beloved aunt. After the war, Kurt enrolls in art school where he meets and falls in love with a fellow student, Ellie (Paula Beer) who is studying fashion design...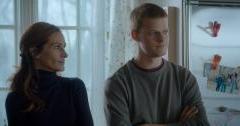 BEN IS BACK
It's Christmas Eve morning and 19-year-old Ben Burns (Lucas Hedges, Manchester-by-the-Sea) has unexpectedly shown up at his family's suburban home. His mother, played by Julia Roberts, is both overjoyed and apprehensive. Ben has spent the last 77 days in rehab. She agrees to let him stay for 24 hours on the condition that she monitor his every move...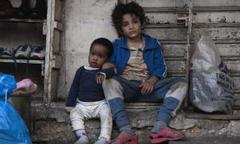 CAPERNAUM
Lebanese Director Nadine Labaki has created a haunting portrait of a 12-year old boy struggling against the greatest of odds to survive in the slums of Beirut. When we first meet Zain, he's serving a 5-year sentencing for stabbing a man. Back in court after, he tells the judge that he wants to sue his parents for the crime of "giving him life"...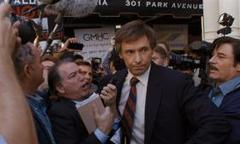 THE FRONT RUNNER
CENTERPIECE FILM
In mid-April 1987, Gary Hart seemed like a shoe-in for the Democratic Presidential nomination. Three weeks later, he was out of the race. Academy Award nominee Hugh Jackman stars as the charismatic Senator from Colorado, who captured the imagination of young voters and seemed poised to ride that wave of idealistic enthusiasm all the way to the White House...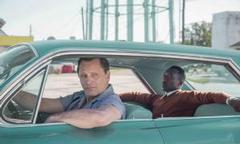 GREEN BOOK
CLOSING FILM
When Frank Anthony Vallelonga, aka Tony Lip (Viggo Mortensen), a New York City bouncer from an Italian-American neighborhood in the Bronx, is hired to drive and protect Dr. Don Shirley (Mahershala Ali), a world-class Black pianist, on a concert tour from Manhattan to the Deep South, they must rely on the Green Book -- a travel guide to safe lodging...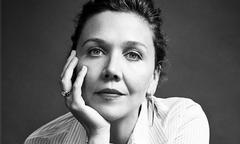 MAGGIE GYLLENHAAL TRIBUTE & FILM SCREENING
Golden Globe winning and Academy Award® and Emmy-nominated actor Maggie Gyllenhaal will receive the festival's 2018 Leading Actress award, in recognition of her courageous artistic choices and for breaking down stereotypes of women through these roles. A conversation with Maggie, accompanied by clips of her roles on film...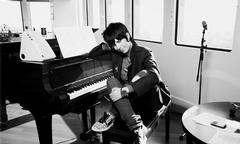 CONCERT & TRIBUTE HONORING DIANE WARREN
Grammy award-winning and Multi-Oscar-nominated songwriter Diane Warren will receive the Middleburg Film Festival's 2018 Impact Award. Ms. Warren is being honored for using the power of her songwriting to raise awareness about critical social issues and connect with people worldwide through her music...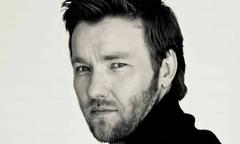 Conversation with Joel Edgerton
From a small role in
Star Wars
to squadron leader in
Zero Dark Thirty
to arrogant, white supremacist in
The Great Gatsby
to a corrupt FBI agent in
Black Mass
, Australian native Joel Edgerton quickly established himself as a talented, versatile, much in-demand actor. He made his critically-acclaimed writing/directing debut with the box office hit and psychological, horror-thriller,
The Gift.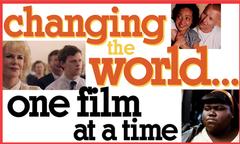 CHANGING THE WORLD — ONE FILM AT A TIME
Films can entertain and engage. They can offer an escape from our everyday lives. But films can also do much more. They can foster dialogue, breakdown stereotypes, increase our empathy towards others, and broaden our understanding of the world. Films can shine a spotlight on social issues, motivate viewers to action, and change hearts and minds...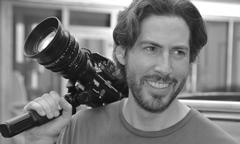 Conversation with Jason Reitman
Filmmaking is literally in Jason Reitman's DNA. His father is legendary filmmaker Ivan Reitman (
National Lampoon's Animal House, Ghostbusters
). Jason's first full-length feature film as both writer and director,
Thank You For Smoking
, debuted in 2005 to rave reviews. In 2007, at age 30, Jason directed the breakout hit,
Juno
— and received his first Oscar nomination...
TALK BACK TO THE CRITICS
Back by popular demand: Local DC film critics return to MFF this year for another lively "Talk Back to the Critics". Join Travis Hopson (News Channel 8, WETA Around Town), Nell Minow (rogerebert.com), Susan Wloszczyna (GoldDerby.com) and Jason Fraley (Entertainment Editor, WTOP) for a glass of wine and spirited conversation about your favorite – and (to put it politely) your least favorite films...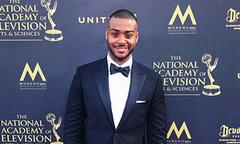 WINE, MUSIC, & CONVERSATION
Kris Bowers composed the score for MFFs closing film,
GREEN BOOK
, directed by Peter Farrelly and starring Academy Award-winner Mahershala Ali and Academy Award-nominee Viggo Mortensen. Bowers was the piano-playing double for Ali and performed all the on-camera piano playing in the film...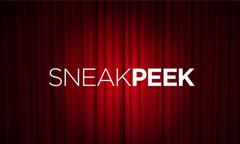 SNEAK PEAK
This is your chance to be the very first to see a film that's not yet screened anywhere else. It's a sneak peak -- and we can't tell you the name. But we can tell you that it's about one of the world's great comedy teams (depicted by two of today's most adored comedic actors) as they set out in 1953 on a for one last variety hall tour throughout Britain...