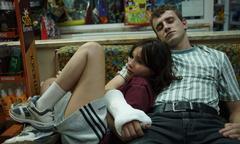 AFTERSUN
At a fading Turkish seaside resort, 11-year-old Sophie (new-comer Frankie Corio) treasures precious time together with her loving and idealistic father, Calum (the terrific Paul Mescal,
Normal People, The Lost Daughter
). He's only 30 years old and the two of them are often mistaken for siblings. He's no longer with Sophie's mother and now lives hundreds of miles away, so these few days are a rare chance for father and daughter to soak up the sun...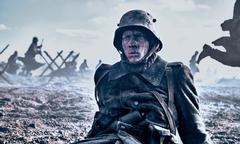 ALL QUIET ON THE WESTERN FRONT
Director Edward Berger's
All Quiet on the Western Front
is the first German made film based on the world-renowned bestseller by Erich Maria Remarque. The acclaimed director brings his German sensibility and perspective to the gripping story of a young German soldier on the Western Front of World War I. Paul and his comrades experience first-hand how the initial euphoria of war turns into desperation and fear as they fight for their lives, and each other, in the trenches.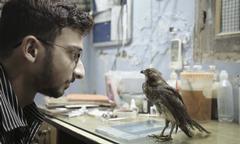 ALL THAT BREATHES
In one of the world's most populated and polluted cities, two Muslim brothers, Nadeem and Saud, devote their lives to the quixotic effort of protecting the black kite, a majestic bird of prey essential to the ecosystem of New Delhi that has been falling from the sky at alarming rates. Amid environmental toxicity and social unrest, the "kite brothers" spend day and night caring for the creatures in their makeshift avian clinic.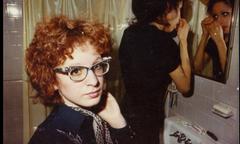 ALL THE BEAUTY AND THE BLOODSHED
Directed by Academy award winning filmmaker Laura Poitras,
All the Beauty and the Bloodshed
is a deeply emotional and personal story about internationally renowned artist and activist Nan Goldin and her fight to hold the Sackler family accountable for the nation's devastating opioid crisis. Poitras expertly weaves together Goldin's slideshows, intimate interviews, ground-breaking photography, and rare footage to tell two interconnected stories...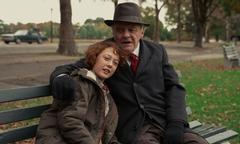 ARMAGEDDON TIME
Acclaimed filmmaker James Gray has crafted a deeply personal story about family, race, the complexity of friendship and the American Dream. The film centers around Paul Graff, a white working-class kid who loves to draw and is fascinated by outer space. He's just starting 6th grade at PS 173. Not a very attentive student, he prefers to spend his time drawing silly pictures of his teacher. He's sure that his mother, Esther (Anne Hathaway), who is president of the PTA, can fix anything...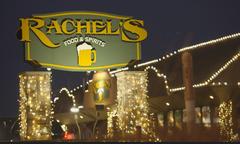 BAD AXE
After leaving NYC for his rural hometown of Bad Axe, Michigan, at the start of the pandemic, Asian American filmmaker David Siev documents his family's struggles to keep their restaurant afloat. Like many small businesses facing dire financial struggles across the country, David's parents' family-owned restaurant was no exception. Bad Axe, says David, is your typical, small Midwestern town with "two main stoplights, miles of cornfields, not a whole lot of diversity, and then us".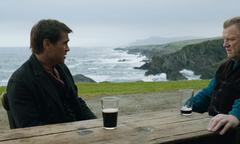 THE BANSHEES OF INISHERIN
[SOLD OUT]
Set on a remote island off the west coast of Ireland,
The Banshees of Inisherin
follows lifelong friends Pádraic (Colin Farrell) and Colm (Brendan Gleeson), who find themselves at an impasse when Colm unexpectedly puts an end to their friendship. For as long as anyone can remember, the two friends have met every day at 2:00 pm to go for a drink at the only pub on the island. But on this particular day, everything suddenly changes.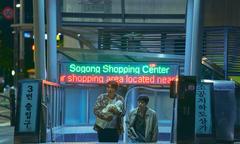 BROKER
Five years after winning the Palme d'Or for
Shoplifters
, Academy Award nominated filmmaker Hirokazu Kore-eda returns with Broker, starring Cannes Best actor winner Song Kang Ho (
Parasite
). The film follows two baby "brokers" who sell orphaned infants, circumventing the bureaucracy of legal adoption, to affluent couples who can't have children of their own. One evening, a young mother drops her newborn infant off in a "baby box" and disappears into the night.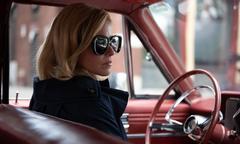 CALL JANE
Chicago, 1968. As the city and the nation are poised on the brink of political upheaval, suburban housewife Joy (portrayed by a superb Elizabeth Banks) leads an ordinary life with her husband and daughter. When Joy's pregnancy leads to a life-threatening heart condition, she must navigate an all-male medical establishment unwilling to terminate her pregnancy in order to save her life. Her journey for a solution leads her to Virginia (Sigourney Weaver), an independent visionary fiercely committed to women's health...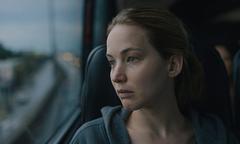 CAUSEWAY
Oscar-winning actress Jennifer Lawrence gives a deeply affecting performance as Lynsey, a military engineer who has returned to the States from Afghanistan with a debilitating brain injury after an IED explosion. It's a painful and slow recovery as she relearns to walk and re-trains her memory. Returning home to New Orleans, she must reckon with difficult issues from her childhood. Staying with her mother (Linda Emond), with whom she shares a tense relationship, all Lynsey wants to do is redeploy.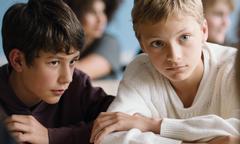 CLOSE
Léo and Rémi are two thirteen-year-old best friends, whose seemingly unbreakable bond is suddenly, tragically torn apart. Winner of the Grand Jury Prize at the Cannes Film Festival, Lukas Dhont's second film is an emotional and unforgettable portrait of the intersection of friendship and love, identity and independence, and heartbreak and healing. When we first meet Léo and Rémi, the boys are utterly inseparable, running through fields on summer days that turn into sleepovers...
CORSAGE
Empress Elisabeth of Austria (Vicky Krieps,
Phantom Thread
) is idolized for her beauty and renowned for inspiring fashion trends. She ascended to the throne at age 16, with her marriage to Emperor Franz Joseph. But in 1877, 'Sisi' is celebrating her 40th birthday and must now fight to maintain her public image by lacing her corset tighter and tighter. By the standards of the times, she is over-the-hill and the subject of vicious gossip.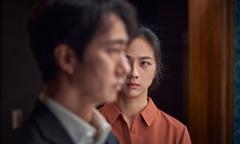 DECISION TO LEAVE
Winner of Best Director at the 2022 Cannes Film Festival, Park Chan-wook (
Oldboy, The Handmaiden
) returns with a seductive romantic Hitchcockian thriller. From a mountain peak in South Korea, a businessman plummets to his death. Did he jump, or was he pushed? When a young, handsome detective named Hae-joon (Park Hae-il,
The Host
) arrives on the scene, he begins to suspect that the dead man's beautiful wife Seo-rae (Tang Wei, Lust,
Caution
) may know more then she initially lets on.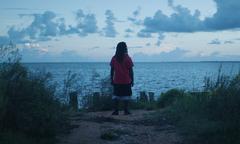 DESCENDANT
Documentary filmmaker Margaret Brown (
The Order of Myths
) returns to her hometown of Mobile, Alabama to document the search for and historic discovery of The Clotilda, the last known ship to arrive in the United States, illegally carrying enslaved Africans. In 1860, 110 people were taken from their country of Dahomey (now known as Benin), West Africa and transported to the shores of Mobile, Alabama on The Clotilda, more than 50 years after the international slave trade was abolished...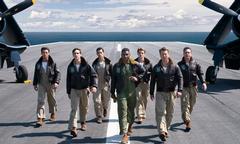 DEVOTION
Directed by JD Dillard and based on Adam Makos' bestselling book of the same name, this soaring aerial war epic recounts the dramatic and inspirational true story of two elite US Navy fighter pilots who helped turn the tide in the most brutal battle in the Korean War. It's 1950, at the start of what's now known as America's "forgotten war". The military has only been recently desegregated. Jesse Brown (Jonathan Majors, Da 5 Bloods) holds the distinction of being the first Black aviator in Navy history...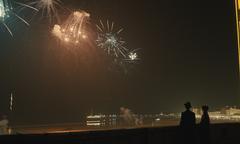 EMPIRE OF LIGHT
CLOSING FILM
From Academy Award®-winning director and writer Sam Mendes,
Empire of Light
is an intimate and moving story about love, friendship, and connection, set in a coastal town in Southern England against the social turmoil of the early 1980s. Hilary (Olivia Colman,
The Favourite, The Lost Daughter
), works the "front-of-the house" at the old Empire Cinema, which sits overlooking the seafront in all its faded glory.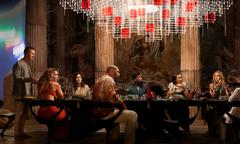 GLASS ONION: A KNIVES OUT MYSTERY
FRIDAY NIGHT CENTERPIECE
Detective Benoit Blanc (Daniel Craig) is back! In this wonderful entertaining follow-up to Rian Johnson's immensely popular
Knives Out
, Blanc travels to Greece to peel back the layers of a mystery involving a new cast of colorful suspects. His latest adventure finds the intrepid detective at a lavish estate on a private island, but how and why he comes to be there is only the first of many puzzles.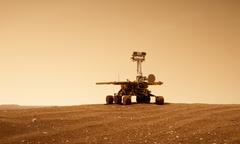 GOOD NIGHT OPPY
One can't help but fall in love with Opportunity, the NASA rover sent to Mars for a 90-day mission but ending up surviving for an astonishing 15 years. This inspirational, true story follows Opportunity (lovingly nicknamed Oppy) on her groundbreaking journey on Mars and the remarkable bond forged between a robot and the NASA's Jet Propulsion Laboratory's team of scientists and engineers who designed and built her – and then tracked her every step from millions of miles away.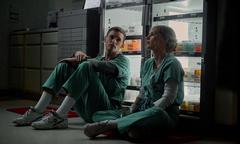 THE GOOD NURSE
Amy, a compassionate nurse and single mother struggling with a life-threatening heart condition, is stretched to her physical and emotional limits by the hard and demanding night shifts at the ICU. Advised by her doctors to have a life-saving operation, Amy needs to wait until she's eligible for her health insurance to cover the cost. But help arrives when Charlie, a thoughtful and empathetic fellow nurse, begins working on her unit.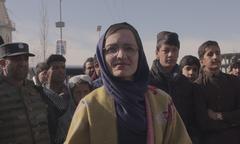 IN HER HANDS
Filmed across two turbulent years,
In Her Hands
tells the riveting, inspiring story of Zarifa Ghafari, who at 26 became one of Afghanistan's first female mayors and the youngest to ever hold the position. When she was appointed in 2018, many refused to accept her position as mayor of Maidan Sharhr, a city in central Afghanistan, simply because she was a woman. We witness her daily fearlessness, courage, and determination in the face of constant threats and repeated assassination attempts.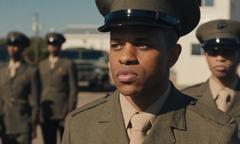 THE INSPECTION
Elegance Bratton's deeply moving debut film is inspired by his own life story as young, gay Black man. Rejected by his mother Inez (portrayed by a terrific Gabrielle Union) for being gay, homeless since the age of 16, and with no viable option for his future, Ellis French (Jeremy Pope) makes the surprising decision to join the Marines. No one, especially his mother, believes he'll make it through three months of grueling training.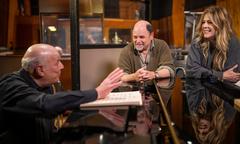 KILLING ME SOFTLY WITH HIS SONGS
SPECIAL PREVIEW SCREENING!
Killing Me Softly With His Songs
is a musical documentary about the life and work of composer Charles Fox, known for pop hits such as "Killing Me Softly With His Song," "I Got A Name," and "Ready To Take A Chance Again," as well as iconic television show themes for
Happy Days, Laverne & Shirley, The Love Boat and Wonder Woman
. He is also the composer of numerous salsa records...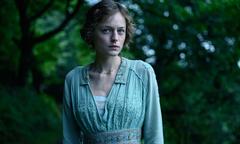 LADY CHATTERLEY'S LOVER
Marrying Sir Clifford Chatterley, Connie (the sensational Emma Corrin), seems set for a life of wealth and privilege as she takes the title of Lady Chatterley. This idealistic union becomes a prison sentence when Clifford returns from the First World War with injuries that left him paralyzed from the waist down. As they settle on his family's estate in the Midlands, Clifford becomes increasingly dependent and preoccupied with his own affairs and unable to fulfill his young wife's most basic needs.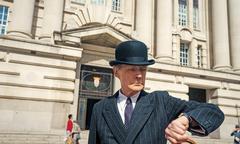 LIVING
Bill Nighy gives what many consider his best performance yet in
Living
, the story of an ordinary man named Williams, reduced by years of oppressive office routine to a shadow existence. A veteran civil servant, Williams dutifully toils within the city's bureaucracy as a shattered London struggles to rebuild after WWII. Buried under paperwork at the office and lonely at home, his life has long felt empty and meaningless. A shattering medical diagnosis forces him to take stock...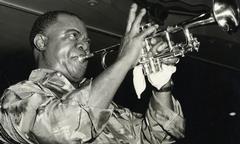 LOUIS ARMSTRONG'S BLACK & BLUES
DOCUMENTARY SPOTLIGHT
Louis Armstrong's Black & Blues
offers an intimate and revealing look at the world-changing musician, presented through a lens of archival footage and never-before-heard home recordings and personal conversations. This definitive documentary, directed by Sacha Jenkins, honors Armstrong's legacy as a founding father of jazz, one of the first internationally known and beloved stars, and a cultural ambassador of the United States.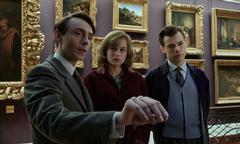 MY POLICEMAN
A tale of forbidden romance and changing social conventions,
My Policeman
follows the complicated relationships between three people at different stages of their lives - policeman Tom (Harry Styles/Linus Roache), teacher Marion (Emma Corrin/Gina McKee) and museum curator Patrick (David Dawson/Rupert Everett) - and their emotional journey spanning decades.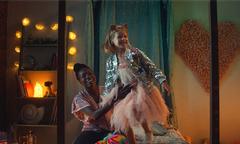 NANNY
In this immersive, psychological fable of displacement, Aisha (Anna Diop), an undocumented woman who recently emigrated from Senegal, is hired to work as a nanny for Rose, the daughter of an affluent couple (Michelle Monaghan and Morgan Spector) living in New York City. Haunted by the absence of the young son she left behind, Aisha hopes her new job will provide her with the resources she needs to bring him to the U.S.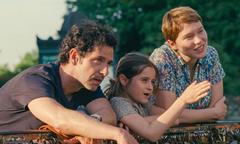 ONE FINE MORNING
Writer/Director Mia Hansen-Love (
Bergman Island, Things to Come
) returns to the big screen with a captivating story focusing on Sandra (Léa Seydoux), a widowed young mother raising her daughter alone in Paris, while also caring for her ailing father. Sandra is dealing with the loss of the relationship she once had with her father, a former philosophy professor, who is rapidly losing his sight, memory...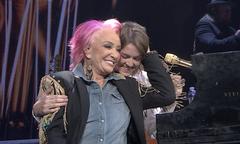 THE RETURN OF TANYA TUCKER: Featuring Brandi Carlile
Trailblazing, hell-raising country music legend Tanya Tucker defied the standards of how a woman in country music was supposed to behave. Decades after Tanya slipped from the spotlight, rising Americana music star Brandi Carlile takes it upon herself to write an entire album for her hero based on Tanya's extraordinary life, spurring one of the greatest comebacks in country music history.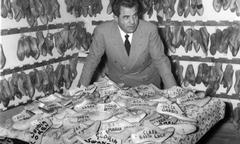 SALVATORE: SHOEMAKER OF DREAMS
Born in 1898 in the small village of Bonito, Italy, the 11th of 14 children of parents who were wheat-and-olive farmers, Salvatore Ferragamo grew up poor but knew from a young age what his calling would be: a shoemaker, like the cobbler whose shop he visited in the town square. By age 11, he was already making and selling his shoes. Immigrating to America in 1915 at the age of 16...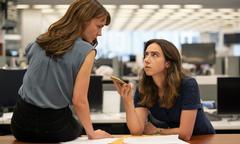 SHE SAID
Academy Award nominee Carey Mulligan (
Promising Young Woman, An Education
) and Zoe Kazan (
The Big Sick
) star as New York Times investigative reporters Megan Twohey and Jodi Kantor, who together courageously broke one of the most important stories in a generation— a story that helped propel the #Metoo movement, shattered decades of silence around the subject of sexual assault in Hollywood and altered American culture...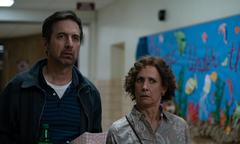 SOMEWHERE IN QUEENS
SATURDAY NIGHT CENTERPIECE
[SOLD OUT]
Leo Russo (Ray Romano) lives a simple life in Queens, New York with his wife Angela (Laurie Metcalf), their shy, anxious son "Sticks" (Jacob Ward), and Leo's close-knit network of Italian-American relatives and neighborhood friends. Happy enough working under his father (Tony Lo Bianco) and younger brother (Sebastian Maniscalco) at the family construction business, Leo lives each week for Sticks' high-school basketball games.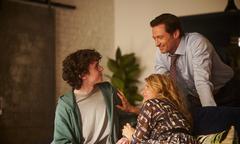 THE SON
Academy award-winning writer-director Florian Zeller follows his acclaimed film, The Father, with an absorbing new family drama (and adaption of the 2nd play of his family trilogy) entitled, The Son. The story centers on Peter (a superb Hugh Jackman) whose already hectic life with his new partner Beth (Vanessa Kirby) and their young baby is upended when his ex-wife Kate (Laura Dern) asks him to take their teenage son Nicholas (Zen McGrath) to live with him and his new family.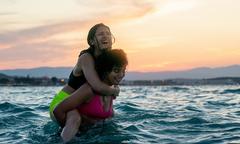 THE SWIMMERS
Sara and Yusra Mardini are teenage swimmers living in war-torn Syria with their youngest sister, mother, and father, who is also their demanding swim coach. As bombs rain down, the sisters decide to make the perilous journey to Germany. Yusra is determined to compete in the 2016 Rio Olympics. In Istanbul, they board a tattered dingy, along with 25 others, to take them across the Aegean Sea. The engine soon fails, the boat fills with water and the sea grows choppier.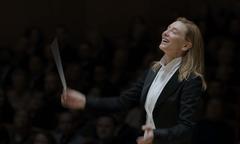 TÁR
FREE ADVANCE SCREENING
[SOLD OUT]
Writer/producer/director Todd Field's latest film stars the brilliant Cate Blanchett as Lydia Tar, the fictional groundbreaking composer-conductor of a major German orchestra. We meet Tar at the height of her career as she's preparing both a book launch and much anticipated live performance of Mahler's Fifth Symphony. Off the podium, Tár's life consists of a long-term relationship with Berlin's concertmaster Sharon Goodnow (Nina Hoss)...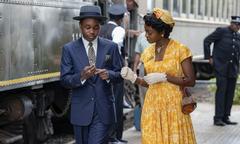 TILL
Till
is a profoundly emotional and cinematic film about the true story of Mamie Till Mobley (featuring an award-winning performance by Danielle Deadwyler) and her relentless pursuit of justice for her 14-year old son, Emmett Till, who, in 1955, was lynched while visiting his Southern cousins. Mamie was right to be worried about her only child traveling on his own to Mississippi Delta to visit family.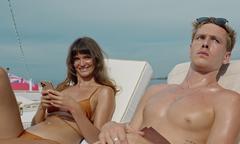 TRIANGLE OF SADNESS
Many of the scenes in Ruben Östlund's wickedly funny Palme d'Or winner will stay with you long after the film ends. Writer-director Östlund (Force Majeure, The Square) doesn't hesitate to turn social hierarchy upside down, revealing the tawdry relationship between power and beauty. Celebrity model couple, Carl (Harris Dickinson) and Yaya (the late Charlbi Dean in her final role)...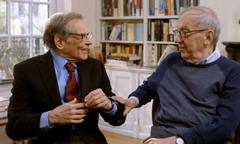 TURN EVERY PAGE
Turn Every Page explores the remarkable fifty-year relationship between two literary legends, Pulitzer Prize winning writer Robert Caro and his longtime editor Robert Gottlieb. Intensely collaborative and, at times, quite combative, their partnership has stood the test of time and the editing and re-editing of thousands of pages. Now 86, Caro is working to complete the final volume of his masterwork...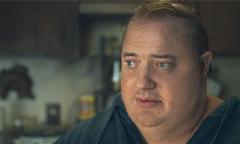 THE WHALE
FRIDAY NIGHT SPOTLIGHT
[SOLD OUT]
In Director Darren Aronofsky's
The Whale
, Brendan Fraser gives a virtuosic performance as Charlie, an English teacher living with severe obesity whose time is running out. As he makes a last bold attempt to reconcile with his broken family, Charlie must confront, with his full heart and fierce wit, long-buried traumas and unspoken love that have haunted him for decades.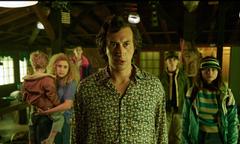 WHITE NOISE
OPENING NIGHT FILM
Academy award-nominated writer/director Noah Baumbach (
Marriage Story
) returns to the big screen with a spectacular, nuanced adaption of Don DeLillo's 1985 satirical novel, White Noise. The film marks Baumbach's fifth collaboration with the talented Adam Driver, who plays Jack Gladney, a Hitler Studies professor at a small mid-western college.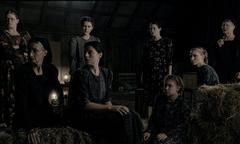 WOMEN TALKING
In 2010, the women of an isolated religious community are forced to reconcile the disturbing and horrific reality of their lives with their faith. For years, their stories of feeling drugged and waking up bruised and sometimes bleeding were dismissed by the community's men as fabrications of female imagination or evidence of sinful behavior by the women themselves. Girls as young as four years old had been raped without any consequence.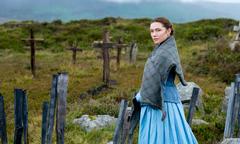 THE WONDER
In 1862, Lib Wright (Florence Pugh), an English nurse who cared for soldiers in the Crimean war, travels alone to the windswept, remote Irish midlands. She's been summoned by a devout community to conduct an examination. Anna O'Donnell (Kila Lord Cassiday) is an 11-yearold girl who claims not to have eaten for four months, surviving miraculously on "manna from heaven."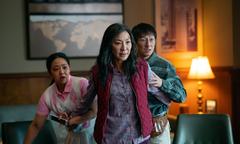 EVERYTHING EVERYWHERE ALL AT ONCE
SPECIAL SCREENING
Directors Daniel Kwan and Daniel Scheinert, collectively known as The Daniels, broke indie box office records with their hilarious and big-hearted sci-fi action adventure about an exhausted Chinese American woman who can't seem to finish her taxes.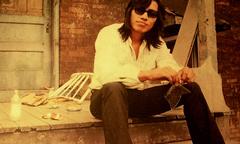 SEARCHING FOR SUGARMAN
SPECIAL SCREENING
Over the course of 30 years, distributor Sony Pictures Classics, has brought countless fantastic films to the big screen. Everyone has their favorite. For many, it's the story of the greatest '70s US rock icon who never was. In the late '60s, two celebrated producers discovered an unknown musician in a Detroit bar.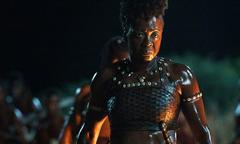 THE WOMAN KING
SPECIAL SCREENING
The Woman King
is the remarkable story of the Agojie, the all-female unit of warriors who protected the West African Kingdom of Dahomey in the1800s with skills and a fierceness unlike anything the world has ever seen. We meet the fearless women warriors as they burst onto the screen in all their might and glory.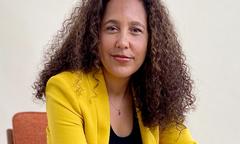 CONVERSATION WITH GINA PRINCE-BYTHEWOOD
Gina Prince-Bythewood is one of the most versatile storytellers working in film and television. Known for her authentic character-driven work, Prince-Bythewood has directed and written such influential feature films as
Love & Basketball, The Secret Life of Bees, and Beyond The Lights
. Prince-Bythewood's most recent feature film epic,
The Woman King
opened in theaters at the top of the domestic box office.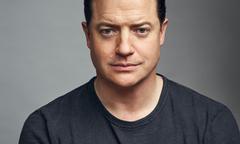 FROM STAGE TO SCREEN: A Conversation with Brendan Fraser and Samuel Hunter
[SOLD OUT]
Director Darren Aronofsky wanted to adapt The Whale as a film ever since he first saw the play, written by Sam D. Hunter, nearly a decade ago. He was immediately struck by its intelligence, and the fearless way it interrogates the human condition without offering an easy answer. The instant bond between Aronofsky and Hunter set things into motion.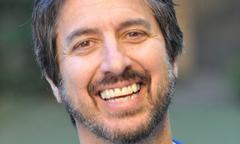 CONVERSATION WITH RAY ROMANO
[SOLD OUT]
We can't think of a more enjoyable way to kick off Saturday morning at the festival than with a conversation with Ray Romano. There's good reason why everybody loves Ray – for nearly 40 years, he's entertained and engaged audiences in person, on television, and on the big screen. Ray began his career in 1984 as a stand-up comedian in New York.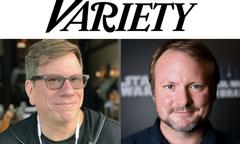 Variety Creative Collaborators Award and Conversation
Academy award nominated writer-director Rian Johnson and his frequent collaborator and editor Bob Ducsay are receiving the inaugural Variety Creative Collaborators Award which will be presented at the Middleburg Film Festival. The award will celebrate their collaboration on films such as
Looper, Star Wars: The Last Jedi, Knives Out and Glass Onion: A Knives Out Mystery
.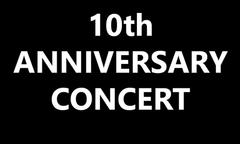 10th ANNIVERSARY CONCERT CELEBRATING FILM MUSIC
Since we first launched the festival in 2013, we've honored a renowned film composer or songwriter each year. Musicians perform selections of their scores, accompanied by film clips and commentary from the featured composer and/or songwriter. This event is always a highlight of the festival. This year's concert is not to be missed! Five of our past honorees will be back along with this year's Distinguished Composer Awardee. A 45-piece orchestra will perform selections of their works.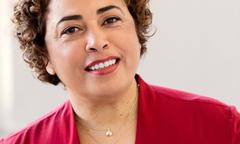 EDITING MASTER CLASS
Join award-winning editor Terilyn A. Shropshire for a master class and conversation with Variety Senior Artisan's editor, Jazz Tangcay. Shropshire collaborates with some of the industry's most talented filmmakers. As editor of
The Woman King
, Shropshire continues to build upon her over twenty-year creative partnership with director Gina Prince-Bythewood.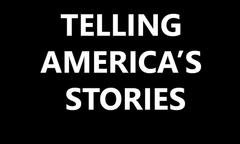 TELLING AMERICA'S STORIES
Join the Librarian of Congress, Dr. Carla Hayden, for a thoughtful and insightful conversation about the importance of "Telling America's Stories". She'll be joined by documentary filmmakers Sacha Jenkins (
Louis Armstrong: Black & Blues
), Ryan White (
Good Night Oppy, The Case Against 8
), Margaret Brown (
Descendant
) and narrative film director, J.D. Dillard (
Devotion
).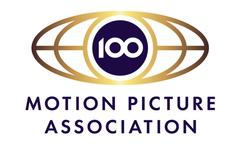 STATE OF THE FILM INDUSTRY PANEL
Join MPA Chairman and CEO, Charles Rivkin and film industry leaders and filmmakers for a fascinating, inside look and conversation about the rapidly changing State of the Film Industry. The conversation will be moderated by The Washington Post's film critic Ann Hornaday.
Presented by the Motion Picture Association, which is commemorating its 100th anniversary this year.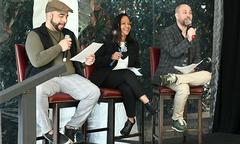 COFFEE & CONTENDERS
Variety's Senior Awards Editor Clayton Davis, Variety Senior Artisans Editor Jazz Tangcay and The Film Experience's Nathaniel Rogers hosting their annual Coffee and Contenders conversation where they give their Oscar predictions.
TALK BACK TO THE CRITICS
Local DC film critics return to MFF for another lively TALK BACK TO THECRITICS. Join Tim Gordon (Keeping it Reel with FilmGordon), Travis Hopson(News Channel 8 & WETA Around Town), Nell Minow (rogerebert.com), andSusan Wloszczyna (GoldDerby) for a spirited conversation about your favorite– and (to put it politely) your least favorite films. You know that movie with the100% score on Rotten Tomatoes that you couldn't stand?