August: Osage County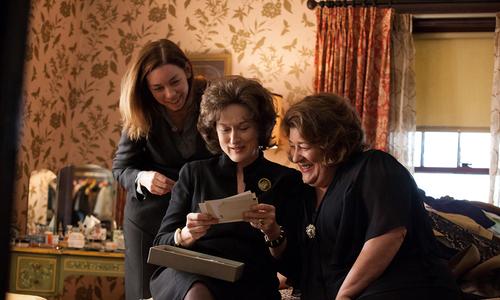 Based on the Pulitizer Prize-winning play by Tracy Letts and Directed by John Wells, August: Osage County, tells the dark,hilarious, and deeply touching story of the strong-willed women of the Weston family, whose lives have diverged until a family crisis brings them back to the Midwest house they grew up in. Extraordinary performances from an all-star ensemble cast which includes Meryl Streep, Julia Roberts, and Sam Shepard.
(USA, 2013, 130 min.) dir. John Wells, w/Meryl Streep, Julia Roberts, Chris Cooper, Sam Shepard, Dermot Mulroney, Ewan McGregor, Abigail Breslin, Juliette Lewis, Julianne Nicolson, Benedict Cumerbatch
Tickets for this screening are no longer available online. Rush tickets may be purchased at the venue 10 minutes prior to the screening, based on availability.