MR. TURNER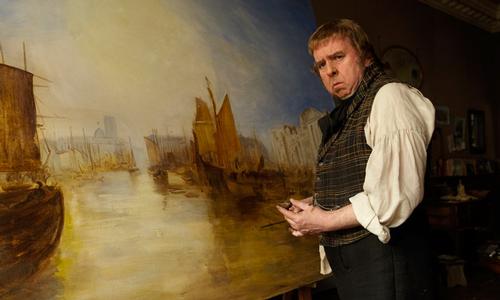 Tickets are unavailable for this film.
Joseph Mallord William Turner was cantankerous and lacking of social graces. He was also one of the greatest English painters of all time. Timothy Spall won Best Actor at Cannes for his magnificent portrayal of the eccentric and enigmatic painter whose landscapes and use of light continue to influence generations of artists. Director and screenwriter Mike Leigh has wanted to make a film about JMW Turner for a long time and it's easy to see why. He paints a visually stunning portrait of Turner, focusing on the last 25 years of the painter's life. Celebrated and reviled by both the royalty and the public alike, Turner was profoundly affected by the death of his father, loved by a long-suffering housekeeper he takes for granted, and spends his last years living incognito by the seaside with his landlady mistress. A fascinating conversation with world renowned Turner expert and Deputy Director and Chief Curator of the National Gallery of Art, Franklin Kelly, follows the Saturday screening.
Saturday Screening is Now Sold Out. Tickets are stil availabe on Sunday.
(UK, 2014) 149 minutes