Nebraska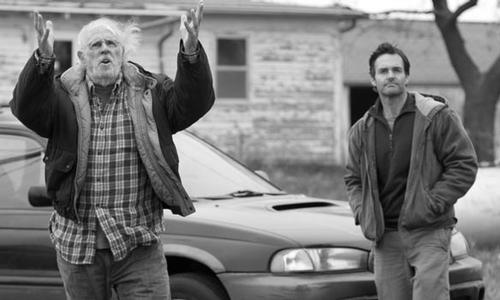 OPENING NIGHT FILM A cantankerous and broken man (Bruce Dern, winner of the Best Actor prize at Cannes for his performance) is estranged from his wife and grown sons. But when he believes that he's won a mail-order sweepstakes prize, his younger son (Will Forte) agrees to take him on a journey to claim the non-existent treasure. Nebraska is about a father and son on a classic American road trip. Shot in black and white, Director Alexander Payne (The Descendants, Sideways) once again turns his unique sensibility, affectionate eye and wry humor on an American family.
Join Bruce Dern and Producers Albert Berger and Ron Yerxa (Little Miss Sunshine, Election) for a conversation following the Opening Night Screening.
(USA, 2013, 115 min.) dir. Alexander Payne, w/Bruce Dern, Will Forte
Tickets for this screening are no longer available online. Rush tickets may be purchased at the venue 10 minutes prior to the screening, based on availability.