Mandela: Long Walk to Freedom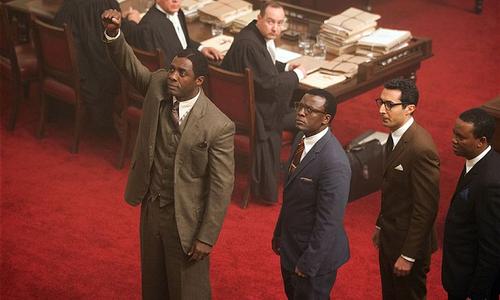 The festival's Centerpiece Screening, Mandela: Long Walk to Freedom, is based on South African President Nelson Mandela's autobiography of the same name, which chronicles his early life, coming of age, education and 27 years in prison before becoming President and working to rebuild the country's once segregated society. Idris Elba (Prometheus, The Wire) gives a powerful performance as Nelson Mandela, capturing his youthful determination and swagger…unparalleled courage…and a profound humanity that would change the course of history.
South Africa's leading female singer, Yvonne Chaka Chaka, will perform following the Centerpiece Screening on Saturday, Oct. 26th.
(USA, 2013, 152 min.) dir. Justin Chadwick, w/Idris Elba, Naomie Harris
Tickets may also be purchased at each film location 30 minutes prior to screening (subject to availability). If a film shows as sold out rush tickets may be available at the venue 30 minutes prior to screening.
Tickets for this film are sold out.