August: Osage County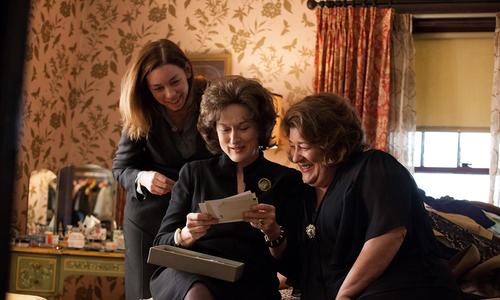 Tickets are unavailable for this film.
Based on the Pulitizer Prize-winning play by Tracy Letts and Directed by John Wells, August: Osage County, tells the dark,hilarious, and deeply touching story of the strong-willed women of the Weston family, whose lives have diverged until a family crisis brings them back to the Midwest house they grew up in. Extraordinary performances from an all-star ensemble cast which includes Meryl Streep, Julia Roberts, and Sam Shepard.
(USA, 2013, 130 min.) dir. John Wells, w/Meryl Streep, Julia Roberts, Chris Cooper, Sam Shepard, Dermot Mulroney, Ewan McGregor, Abigail Breslin, Juliette Lewis, Julianne Nicolson, Benedict Cumerbatch